LG G6 getting a mobile payment system of its own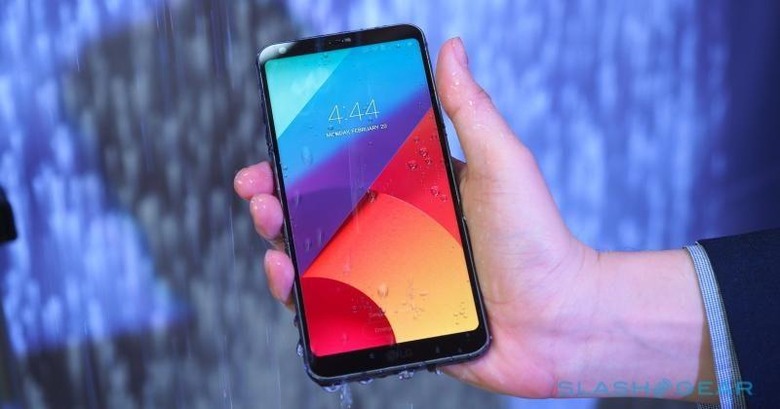 LG announced today that its new flagship smartphone, the G6, will take the fight to Apple and Samsung in more ways than one. That's because the G6 will feature a mobile payments system all its own, putting it in a position to compete with Apple Pay and Samsung Pay. LG says this mobile payment service will go live in Korea this June, but so far that's really all the company has shared about this new G6 feature.
This means that, for now, there's no word on whether or not LG's mobile payments system will ever leave Korea. Given that mobile payments solutions from Apple, Google, and Samsung have had quite some time to gain a user base over here in the US, LG could very well decide to keep this launch limited to a small number of regions.
READ MORE: LG G6 hands-onStill, if it wants to really ramp up competition with Samsung and Apple, we could see a US launch before long. Reuters reports that LG's mobile payment system will use magnetic secure transmission instead of NFC, making it compatible with a much larger number of card readers since it can mimic a card swipe and doesn't require an NFC chip to be present.Android Pay and Apple Pay, on the other hand, rely on NFC, which means that LG might be able to pull some market share away from those two in regions where NFC readers aren't as widespread. Samsung Pay, on the other hand, uses both NFC and MST, perhaps making it LG's largest mobile payment competitor from a support standpoint.
It'll be interesting to see what LG decides to do with mobile payments after this launches in June. While LG's decision to use MST might be beneficial for it in the long run, we have a hard time imagining that even more fragmentation is a good thing for the mobile payments space. Would you use LG's mobile payments system, or would you stick with what you've got? Head down to the comments section and let us know!
SOURCE: Reuters