LG G6 details spilled in images, plus our rumored list of specs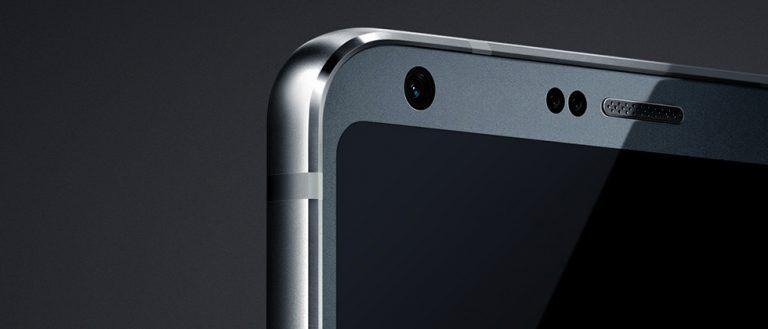 This week the LG G6 appears to have been leaked in an image which shows some extreme close-ups with the smartphone. This is the sort of close-up that generally comes with a press release for magazines – that means massive. And lucky us, there's a fellow out there who is so invested in creating 3D renders of devices, that he's made it even more massive so we can see what it might look like at release.The first image comes from The Verge, then the larger render comes from Veniamin Geskin, aka @VenyaGeskin1, prolific 3D illustrator and smartphone hypothesizer. This set of images shows what the LG G6 will look like – in The Verge's case, if we are to believe their source – and what the LG G6 COULD look like – in the rendered full-body version from Geskin.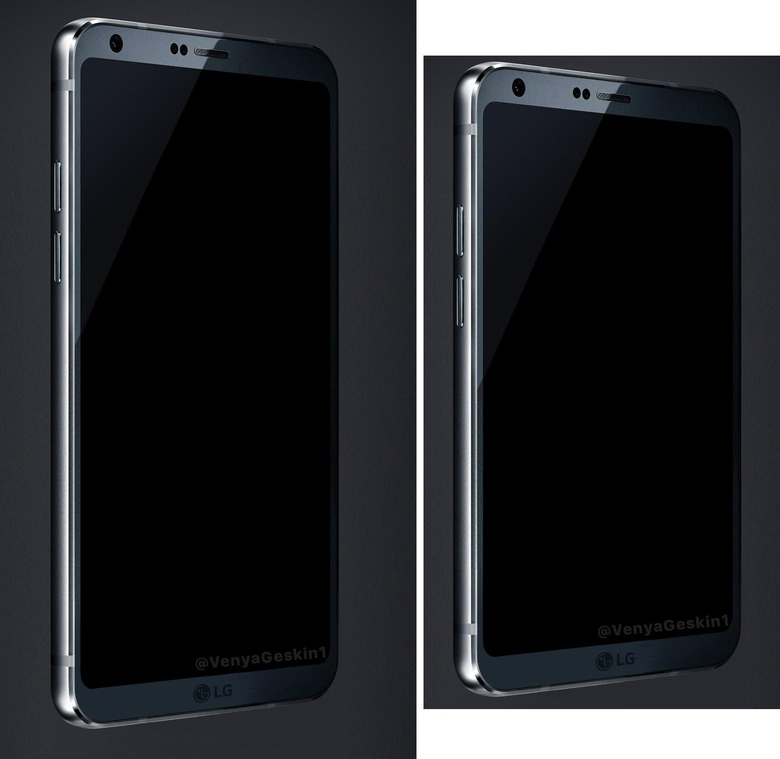 It's been suggested that this device's display will have a 2:1 height to width ratio. If that is true, Geskin's rendering needs a tiny adjustment, which we've made in the image on the right. Looks a little stumpy from here – but it'll probably look just super in real life.
This device looks to be the most refined vision of an LG smartphone in years, pushing ever closer to the smartphone singularity that is the modern world of top-end devices. While LG has in recent years been known for making some of the most unique-looking and unique-functioning smartphones with the G series, this device inches ever closer to the same sort of design populated by a combination of HTC, Apple, and Samsung. That's not to say it won't be a great smartphone.
As you may have noticed, the corners of this display seem to be rounded-off. Like Palm devices of the past or the Xiaomi Mi Mix of today, this device isn't worried about cutting sharply into the places where the edges of the display meet. The display on this device also seems to cover a massive amount of the front of the phone. Finger placement be danged, I suppose.
LG G6 Specs (Unofficial, based on leaks and rumors)• Display: 5.7-inch with 1440 x 2650 pixel resolution (that's Quad HD, or 2K) 515 PPI (pixels per inch)• Operating System: Android 7.1 Nougat• Processor: Qualcomm Snapdragon 821• RAM: 4GB RAM• Camera: Dual-lens 16MP/8MP(wide) back-facing camera with 4K video recording abilities, dual-LED flash• Front-facing camera: 8-megapixel wide-angle lens• Battery: 3,200mAh non-removable
• Internal Storage: 32, 64, 128GB microSD card slot for storage expansion
• Other Features: Fingerprint scanner on back, Metal frame, Gorilla Glass front and back, Wireless charging, USB-C
If these same sources are to be believed, the LG G6 smartphone will be revealed in February. The release date has not yet been shared, but the reveal date of February 26th suggests an appearance at Mobile World Congress 2017. That – like the rest of the information in this article – is not yet confirmed by LG officially.
Above you'll see a video released by LG itself. In it, it suggests that all the features anyone has ever wanted for a smartphone are all going to be jammed into this one device. Imagine a phone with a massive display, waterproof, made of high-quality materials, able to charge wirelessly or with USB-C, with a top-notch camera on its back and another top-notch camera up front. That may well be what LG is about to deliver.