LG G6 could have iris scanner, mobile payment features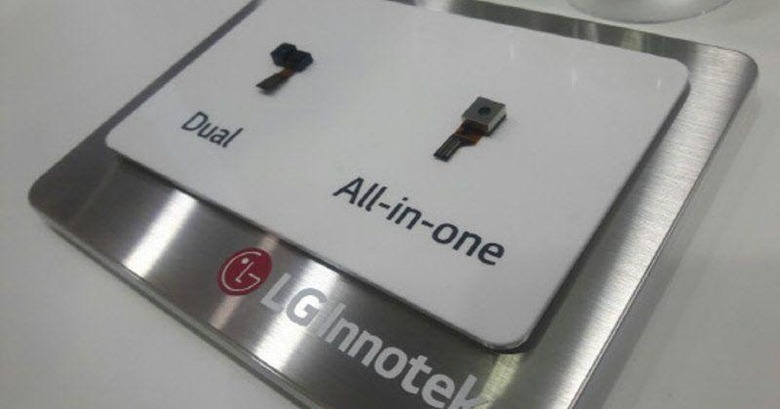 Features for LG's next flagship smartphone are piling up and they're all talking about the latest and, maybe, greatest in mobile tech. It isn't surprising considering the big opportunity for the LG G6 to snatch the crown from rival Samsung. In this latest round, the smartphone is believed to play host to iris scanning technology as well as LG's own mobile payment system, both of which have already been prefigured in the past. Despite coming changes, LG might still be sticking to removable batteries, which should continue to delight fans.
Samsung missed the chance to make iris scanning a huge part of the mobile lifestyle when the Galaxy Note 7 was unceremoniously yanked out of the market. Iris recognition is touted to be a more accurate and more secure form of biometric security compared to fingerprints. Microsoft already implements it via its Windows Hello, but neither Android nor iOS have jumped aboard yet.
LG was already shown to be working on the hardware required to implement iris recognition but with one important distinction. Its module combines the camera sensor and the iris sensor, which has cost and space benefits. Although it was never mentioned where that component would be used first, it only makes sense to have it on the LG G6.
As for the "LG Pay", the Korean company has been working on a Samsung Pay rival a long, long time ago. Recently, however, it was reported to have changed direction. Instead of relying on a physical, programmable "White Card", LG will instead use Magnetic Secure Transmission or MST technology to make LG Pay compatible with both NFC-based terminals as well as traditional swipe-based kiosks. MST is the very same technology that Samsung Pay uses.
One thing that will remain the same is LG's preference for removable batteries, seen in the G5 and V20. The recent problems the Samsung Galaxy Note 7 experienced all the more highlighted the need for safer batteries. Or at least those that you can replace with non-defective ones.
The LG G6 is expected to debut around the first quarter of 2017. All eyes will be on LG's next champion, as the G5 failed to garner interest and sales, despite, or perhaps because of, its modular design. Due to that, it still remains uncertain if LG will stick to that unconventional feature for the G6.
VIA: Korea Herald