LG G6 rumored to have "all-in-one" camera, iris scanner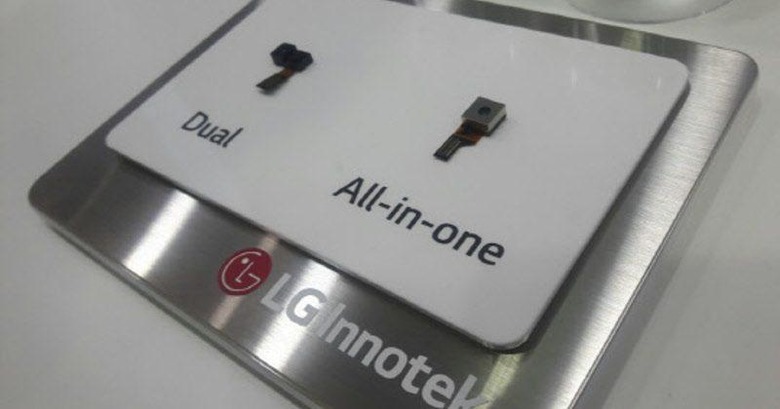 The failure of the Galaxy Note 7 doesn't only put pressure on Samsung to recover its losses, it also puts some pressure on its rivals to do one better. Since it's too late for LG to do anything about the LG V20, all eyes will be on the LG G6 next year instead. And it seems that, unlike this year's early flagship, LG is priming the G6 to be less unorthodox and more "serious" in tone, including features introduced in the Galaxy Note 7, like an iris scanner, but with a twist.
LG's iris scanner will serve the same function as Samsung's, which is practically another, and claimed to be better, authentication method. Where LG's sensor will differ is its construction and, therefore, its size. Most iris scanners, like the ones found in the Galaxy Note 7, exist as a separate component from the front camera. LG proposes instead an all-in-one sensor that uses the same camera for both taking photos as well as iris scanning, the latter made possible by applying a filter.
The consequences of such a component is subtle but significant. It could potential bring the total build costs down. But most importantly, it also reduces the size taken up the by the more conventional "dual" sensors, from 0.4 sq. cm to 0.36 sq. cm.
This is just the latest rumored bits being prepared for the LG G6. The smartphone is also rumored to make use of Magnetic Secure Transmission (MST) technology, similar to what Samsung uses for Samsung Pay on the Galaxy S6 and later flagships. And while LG says that it is still looking into the subject of modularity, it also suggests that it hasn't closed the doors on removing that distinctive yet not so popular feature in next year's hero smartphone.
VIA: DT.co