LG G4 photos leaked, possibly "Note" variant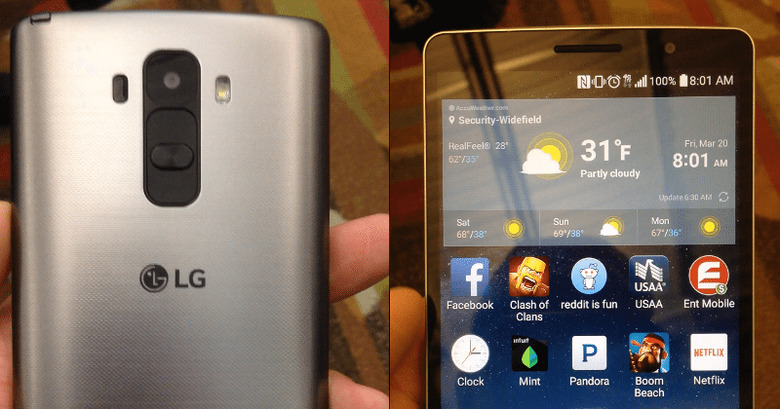 With the HTC One M9 and the Samsung Galaxy S6 set to arrive in stores in the next few weeks, we can turn our attention a bit to this year's MWC no-shows, like LG, for example. Numerous leaks of what might be the LG G4 have already surfaced, and LG itself is giving fodder by teasing what could be in its next flagship. This latest batched of leaked photos, four in total, is particularly curious. While some might bill this to be the LG G4 itself, it might very well be an LG G4 Note version instead.
Why? Because of that easy to miss oddity at the top corner of the device. This seems to hint at either one of two things: an antenna for Korean DVB-T support or a stylus. Given how the LG G3 Stylus had a silo for its pen right at that very same spot, our money is on the latter.
Plus, it's hard to see if this is actually the LG G4 without a picture of its profile. LG's upcoming flagship is believed to, for the first time, sport a somewhat curved body. Not as curved as the G Flex2, mind you, but enough to be noticeable. What we have, instead, are images of the front and back of the device. Like with LG's flagships since the G2, the back is always more telling. Here we see a slight divergence from the G3 design, with a more squarish camera sensor and a more elliptical power button. The rest of the design remains largely the same.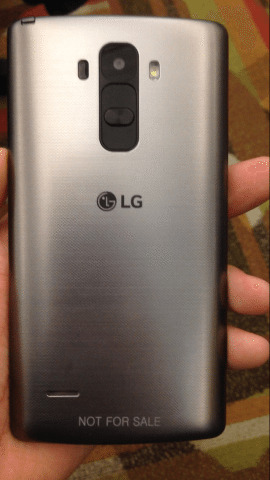 So too does the software remain the same, aside from coming with Android 5.0.2, of course. It still bears the already Material Design-friendly aesthetic that LG introduced in the G3. This might be a relief for those who dislike the more heavily customized approach of the likes of Samsung. Other than that, there isn't much to go on in terms of software features.
Given that this is a leak of a still unverified LG model, whether G4 or G4 Note, take it with a pinch of salt. Considering how the LG G3 Stylus turned out to be a rather disappointing mid-range phablet with a stubby capacitive stylus, we are being cautious about keeping our hopes up that this supposed Note flavor would
VIA: Android Central, XDA