LG G4 expected April 28 as specs tipped via benchmark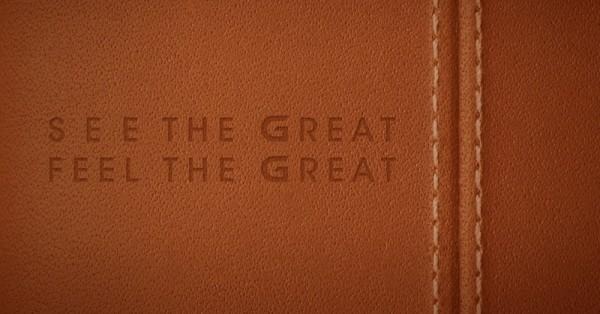 Rumors have been flying this month about the LG G4. First a rendering leaked that appears to confirm the device will have a curved body. Some photos claiming to be of the G4 then surfaced, though there was some thought that those images might be of a LG G4 Note. Yesterday some benchmarks turned up that hinted the smartphone had a big update for the camera coming.
Today we have the official invite from LG that should be for the unveiling of the smartphone. Obviously, LG didn't say the invites were for the unveiling of the G4 specifically. The invite appears to show stitched leather back with the words "See the Great. Feel the Great" with the "G" being stylized.
That's not a full on confirmation, but I think we can all agree when April 28 rolls around we should know all there is to know about the LG G4. In the mean time some specs have surfaced that appear to be from a G4 test mule.
The specs were gleaned from GFXBench showing a 5.5-inch screen with 2560 x 1440 resolution. Those specs also tip a hexa core processor running at 1.8GHz of Snapdragon 808 flavor. The device is expected to have 3GB of RAM and 32GB of storage. The rear camera is tipped at 15MP with a 7MP front unit.
SOURCE: Android Community