LG G4 benchmarks hint at big camera upgrade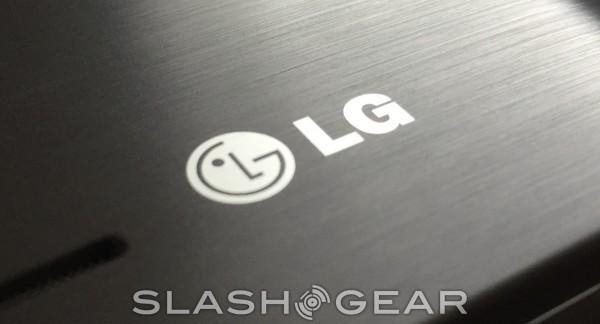 After wisely side-stepping the Mobile World Congress hype, LG is readying their latest flagship for release. Reportedly set for a mid-April announcement, LG's handset has —- unlike it's Samsung and HTC brethren — been shrouded in mystery. We've heard relatively little about it, but that's changing. Today, we get our first inkling at what might make the newest from LG one to have. If it's accurate of the final hardware build (and it should be, at this point), the new LG G4 will be big and bold, but not quite cutting edge.
Via GFXBench, we get an idea of what the LG G4 has in store for us. Accordingly, we'll see a 5.5-inch 2560 x 1440 screen — nothing mind boggling, and exactly the same as the G3. A great display already, LG really didn't need to step that one up for the G4.
The G4 also has a six-core SoC clocked at 1.8GHz. Not the Snapdragon 810 that was alleged to have heating issues, but the Snapdragon 808 featuring a quad-core Cortex-A53 CPU and dual-core Cortex-A57. The Qualcomm Adreno 418 brings the GPU fun to this party.
Benchmarks also note 2.8GB memory (really 3GB), and 23GB available storage (likely 32GB reduced due to the operating system). This one will also launch with Android 5.1.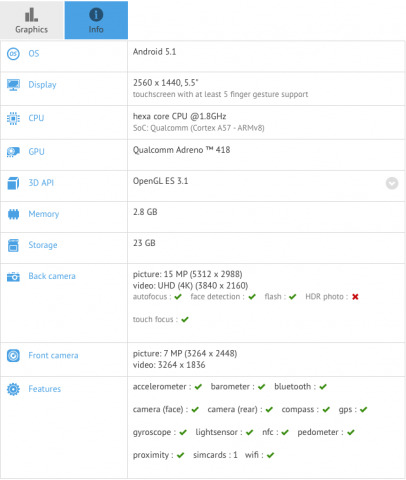 The camera situation is interesting. Around back, we've got a 15-megapixel shooter that can capture 5312 x 2988 resolution images. It can also capture video in 4K (3840 x 2160). Around front, we'll find a 7-megapixel shooter that captures 3264 x 2448 imagery and 3264 x 1836 video.
Last year, we were treated to a 13-megapixel shooter that captured 4160 x 3120 pics. The front-facing cam was a mere 2.1-megapixels.
If these benchmarks are an accurate portrayal of what LG is bringing to us with the G4, it's interesting. That's not the most powerful chipset we've seen, and the display is exactly the same. The cameras present a nice uptick over last year, though, suggesting LG is building on an already great camera foundation.
Keep in mind benchmarks don't show us what really matters: software. If LG continues to slim down their operating system, the LG G4 could be the best Android hadset of the year.
Source: GFXBench
Via: Techno Buffalo