LG G4 Beat Joins The G4 Groove With Mid-Range Specs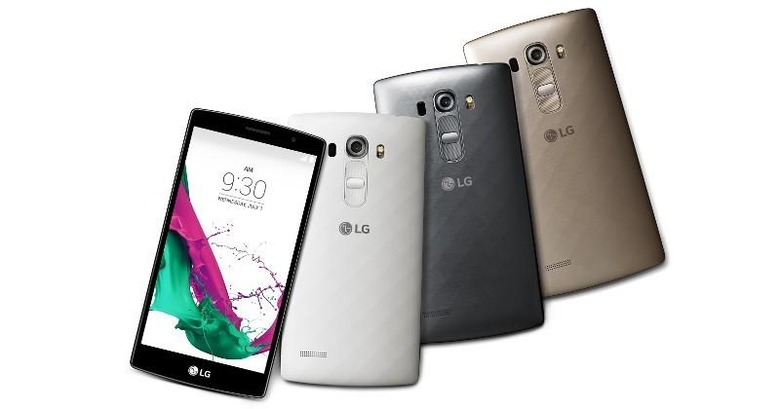 Another day, another LG G4 variant. Early this month we spotted a certain LG G4 S making its way through the Internet and it seems that the sources were more or less spot on. Properly called the LG G4s, that particular model, however, is meant for Europe and CIS regions, which is accurate considering where the leak originally came from. To the rest of the world, however, particularly in Latin America and Asia, the mid-tier smartphone will take on the name of the LG G4 Beat.
LG has danced to this tune before. It is almost exactly a year when LG revealed the G3 Beat, which was to be known as the G3 s in some markets like Europe. Back then, the G3 Beat offered the same design sense of the LG G3 flagship but in a more affordable price tier and a corresponding spec sheet to match. It's the same story this year, with the G4 Beat just a small step down from the LG G4 standard bearer.
Internally, you won't mistake the G4 Beat for the G4. It is powered by a 1.5 GHz 64-bit octa-core Snapdragon 615 for one, paired with that odd 1.5 GB of RAM. Storage is almost dismal at 8 GB. The screen, however, might be considered decent at 5.2 inches and a 1920x1080 resolution. That said, just as the G4 flaunted it camera features, so does the G4 Beat, at least for a mid-range counterpart. On the front you have a selfie-friendly 5 megapixel shooter. The back camera, however, depends on the market. In Latin America, it will have a 13 megapixel sensor. Everyone else only gets 8 megapixels. Both variants, however, are treated to the same laser auto focus and color spectrum sensor features.
Externally, the LG G4 Beat's less than premium build is a dead giveaway. Gone is the true leather back and instead you have the conventional plastic. Of course, it does sport those rear side button controls that have become iconic of LG's design, no matter the tier.
This month, the G4 Beat will make its way to Europe (as the G4s) and Latin America, particularly Brazil. It will eventually land in Canada, India, Russia (G4s), Singapore, South Africa, and Turkey, with LG leaving some room for more markets to follow. Retail prices will be revealed in local markets when the smartphone is launched.
SOURCE: LG