LG G-Slate Makes Video Appearance: 3D, Ports, More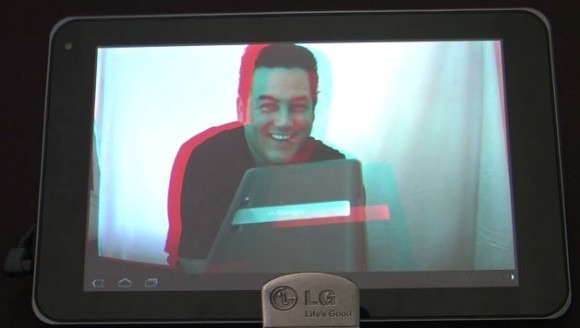 Excited by LG's G-Slate – or its LG Optimus Pad European sibling – and want to see more? LG has been pretty coy when it comes to handing out the 8.9-inch Honeycomb for geek playtime, but that hasn't stopped a few YouTube sightings as the G-Slate gets seeded to early users. One such demo has just turned up, giving an overview of the LG's ports and specs.
Video demo after the cut
That means a proper look at the HDMI and microUSB ports on the bottom edge, along with the connectors for a docking station, together with the twin camera array on the rear. There's also a brief show of the 3D playback mode in action, which confirms that it's a basic anaglyphic system; LG's bundled glasses will hopefully be a little more sturdy than the throwaway cardboard specs you used to get in movie theaters.
It all looks reasonably slick and pleasingly slim, though after news of Motorola's XOOM costing $800+ we're now more than a little cautious as to how much LG will be asking for its Honeycomb tablet.
[via Engadget]