LG Optimus Pad a Barcelona lock-in; Honeycomb ahoy!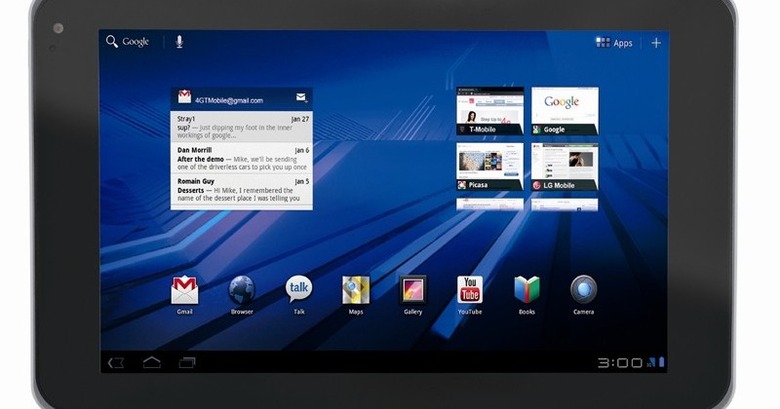 LG has confirmed it will be launching the European version of its T-Mobile G-Slate, the LG Optimus Pad, at Mobile World Congress 2011 later this month. The launch – expected to be alongside the new LG Optimus 3D – was announced in a Korean press release, with specifications for the slate expected to fall in line with those of its North American counterpart.
That means an 8.9-inch 1280 x 768 touchscreen, NVIDIA Tegra 2 processor, 32GB of internal storage and a front-facing webcam. We're also assuming the dual camera array on the rear – which allows the G-Tablet to shoot 3D video – will also be present, though we're still dubious about how useful it might be.
SlashGear will be at MWC in a little over a week's time to bring back all the news, and we'll be looking forward to playing with the Optimus Pad ourselves. At 8.9-inches it's smaller than the Motorola XOOM but larger than the Samsung Galaxy Tab, a potential sweet-spot between usability and portability that we've not had much experience with yet.
[via Android Community]