LG G Pad III 10.1 FHD LTE takes a cue from a Lenovo Yoga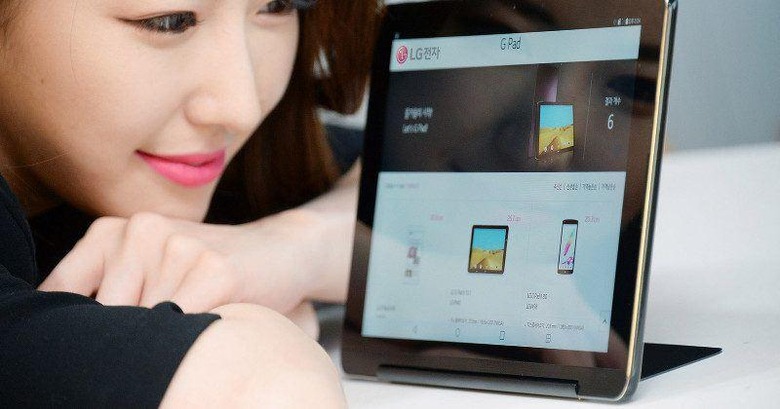 There's a scarcity of notable Android tablets this year, save for the curious but eccentric Lenovo Yoga Book. LG seems to not want to end the year without a new slate, so it's coming out with perhaps the last member of its G Pad III tablet series. In doing so, it has taken a page out of Lenovo's Yoga design book, but not in the same vein as the Yoga Book. Instead, the new LG G Pad III 10.1 Full HD LTE comes with a kickstand of its own, but not exactly as multi-talented as a Lenovo Yoga tablet either.
Unlike their Windows counterparts, Lenovo's Android Yoga line is characterized by a tubular hinges on one edge that may sometimes hold a projector. In addition, it has a kickstand that can be adjusted to even 180 degrees to serve as a hanging hook for the tablet.
In contrast, this G Pad III's kickstand can only go as far as 70 degrees, just enough for watching videos. It's also quite longer than Lenovo's version, which doesn't make it suitable for laying the tablet on a table slightly raised to turn it into a digital canvas.
In all other aspects, the G Pad III is pretty much a mid-range tablet. It has a 1920x1200 Full HD 10.1-inch display, which has a lower pixel density than the 8-inch model announced in May. It runs on an 1.5 GHz octa-core processor with 2 GB of RAM and 32 GB of expandable storage, again similar to the smaller tablet. It does have LTE connectivity, as its name points out.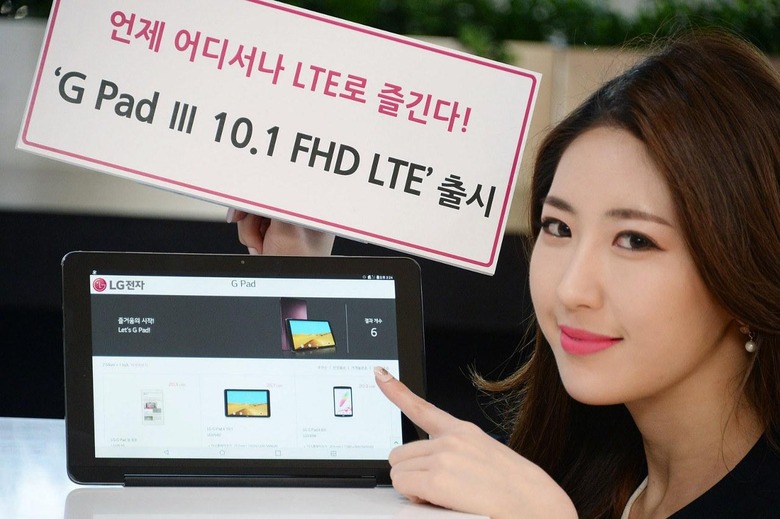 LG is, instead, trying to leverage software features to make the G Pad III 10.1 FHD LTE more appetizing. There's a new "Time Square" user experience, for example, that takes advantage of the fact that the tablet can function like a digital frame, offering features like a desk clock, calendar, and, well, picture frame. There's also a "Monitor Mode" that mirrors a smartphone screen on the tablet. There's also the Reader Mode introduced in the 8-inch version that reduced blue light to prevent eye fatigue and is activated with a dedicated hardware button.
No word yet on when and where LG plans to launch the G Pad III 10.1 Full HD LTE tablet, though chances are it would debut at CES or MWC in a month or two. LG does, however, say that there will be a stylus-enabled version coming next year as well, which might actually dissuade buyers from getting this one immediately.
SOURCE: LG