LG G Flex ships from January 31 in US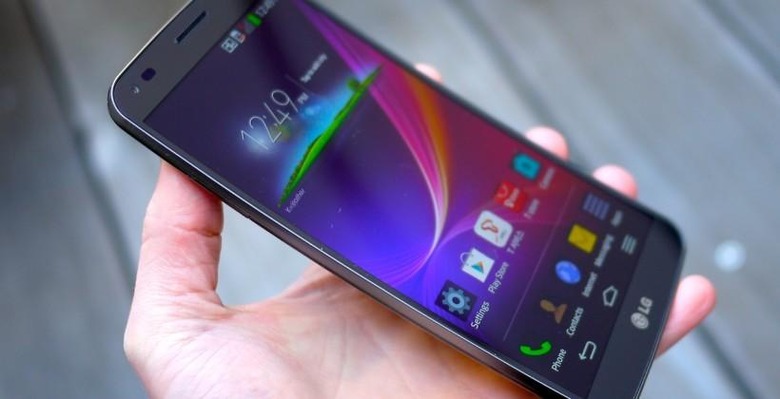 LG's G Flex will go on sale in the US from January 31st, with the curved OLED smartphone unsurprisingly commanding top-tier pricing for its unusual form-factor. The smartphone, which we reviewed last month, will be a hefty $299.99 with a new, two-year agreement, though in return you get lengthy battery life – thanks to a specially-crafted curved battery – and a 13-megapixel camera.
Inside is Qualcomm's 2.26GHz Snapdragon 800 quadcore processor and 2GB of memory, along with 32GB of storage space. The G Flex runs Android 4.2.2 Jelly Bean out of the box, complete with LG's UI tweaks, and has the same rear-mounted controls as the LG G2.
Of course, it's the display that makes the biggest impression. LG says that it's curved to help fit the contour of your face when you're on a call – though it's still a big phone, what with its 6-inch 720p HD display – as well as to mimic the improved viewing experience of its flexed TVs.
In fact, LG has predicted that curved phones will command as much as 40-percent of the market by 2018, which would make the G Flex a precursor not an outlier. That'll also give the company's display division time to refine the process: right now the phone is resolutely at the top end of the market.
The LG G Flex is up for presale with Sprint now, and will show up in stores from February 7th. Preorder customers get the Quickwindow Folio Case included, usually $59.99. Meanwhile, Sprint isn't your only option: AT&T and T-Mobile are both confirmed to be launching the G Flex this quarter too.