LG G Flex renders show curve in Galaxy Round opposition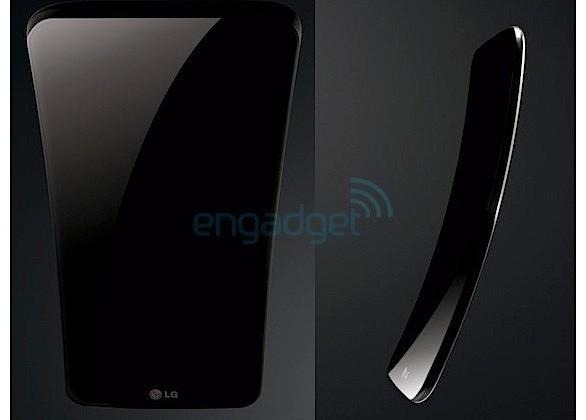 If Samsung wasn't the first to bring a flexible piece of display technology to market, you'd better believe it was going to be LG. Today several renders of the LG G Flex have appeared via an anonymous source speaking with Engadget this evening with little information other than a suggestion of its specifications. It's quite likely this machine will be coming with abilities similar to that of the LG G2.
This device works with a curved body as well as a curved display, making LG the second smartphone manufacturer to have shown off a device with such technology this month. The Samsung Galaxy Round works with a display that's curved along the vertical axis while this device from LG is curved along the belly. Both devices work with portrait mode as their main mode, just as a normal smartphone would.
You'll find the LG G Flex to be working with what appears to be a relatively large camera bulge along its back. It's possible that this bulge will work with a camera that otherwise would appear too large to work with a traditional smartphone, allowing the bend to make up for the bumb.
NOTE: This is certainly not the first time we've heard of an LG-made flexible smartphone. While this device does not appear to be flexible, it certainly has need for a flexible bit of display technology under its hood.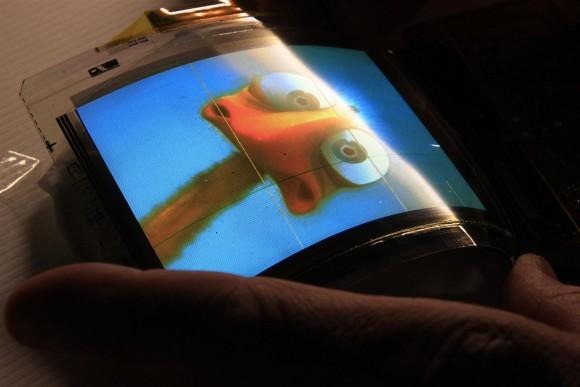 This device also has what appears to be a removable back panel as well as a front-facing display with no capacitive buttons. You'll find this device appearing in stores by the end of the year, more than likely, while LG has said nothing solid about its specifications yet – nor anything about the actual device appearing in any market.
ALSO NOTE: We've also just recently heard of LG making flexible batteries – that's a fact.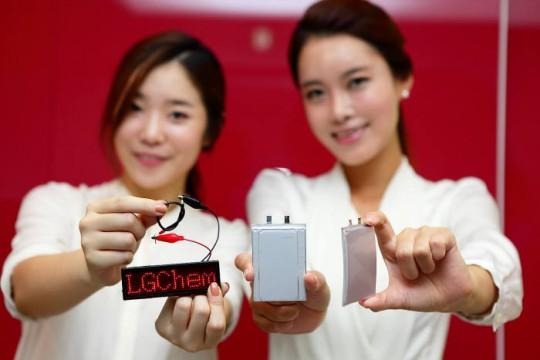 Because of the lack of detail shown today, we must wait for this smartphone to appear from LG or in the hands of an intrepid leakster. After all, these are just renders – even renders passed in light of the real thing are only renders. We'll see more soon!