LG G Flex 2 to bring tri-band carrier aggregation to CES 2015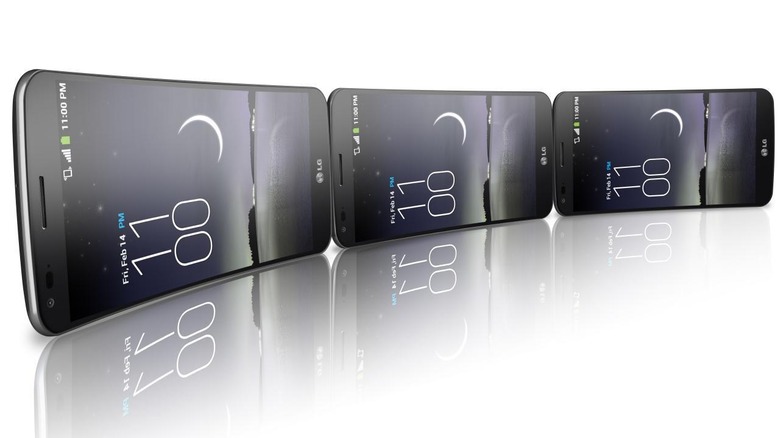 LG might be showcasing a ton of new electronics, particularly Smart TVs, next week at CES 2015, but at its mobile booth, the attention grabber will most likely be the odd G Flex 2, the successor to 2013's odd curved G Flex. But more than just the odd curved display that still has to prove its purpose in the market, the LG G Flex 2 is now rumored to bring yet another first to the table: the first 64-bit phone with tri-band carrier aggregation.
Carrier Aggregation isn't exactly new but it isn't that common either. The ability to combine different LTE bands in order to boost speeds is definitely a mouth-watering concept and being able to use three bands instead of the minimal two just sweetens the deal even more. The last we've heard of this ability was from a new version of the Galaxy Note 4 that Samsung just unveiled before 2014 came to an end.
What is touted to be new with the G Flex 2 is that it features this connectivity option on a 64-bit processor. The curved smartphone is believed to carry a Qualcomm Snapdragon 810 inside, the chip maker's high end bet for the nascent 64-bit mobile market. That said, Samsung might have stolen LG's thunder with its newer Galaxy Note 4, which supposedly also runs on the same chipset.
A high speed mobile processor with options for a high speed Internet connection. What's not to love? Perhaps the curved shape, which is still pretty much an oddity and an unproven design. Of course, that has never been a reason for LG, nor for Samsung, to shy away from "concept smartphones". The G Flex 2 is expected to make its public appearance at CES next week, though it will most likely be compatible with LG U+, the Korean carrier that is, unsurprisingly, part of the LG Group.
VIA: Blog of Mobile