LG FORCE Bluetooth around-the-ear headset ditches the collar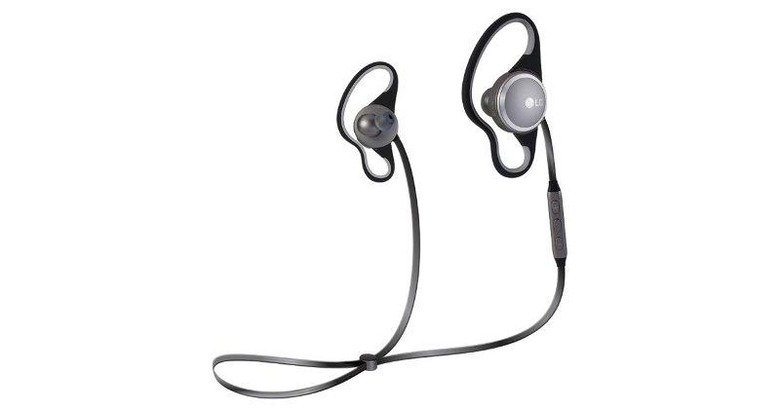 You may not be a fan of Apple's new AirPods, but luckily for you there are plenty of wireless Bluetooth headsets to go around. In fact, in the heat of all the hoopla around the iPhone 7's lack of a headphone jack, LG is launching another one of its own pair. Dubbed the LG FORCE, this Bluetooth headset forgoes the around-the-neck design of the company's famous TONE line in order to emphasize its around-the-ear comfort. And while you can, indeed, use it with any Bluetooth device like the iPhone 7, LG would, of course, prefer you to prepare it with its new LG V20 smartphone.
Although an oddity at first, the around-the-neck collar design of the likes of LG's TONE Bluetooth headsets offer a compromise between stable yet bulky headphones and comfortable but prone to tangling earbuds. The LG FORCE, in contrast, has none of that, preferring a simpler and shorter cable that goes behind the neck, a design that is more popular with fitness-oriented headphones.
In fact, the LG FORCE does try to cater to more active and athletic users, with a rather unusual silicone earpiece that wraps around the ear for a better fit. At the same time, that earpiece can be rotated to a more comfortable angle.
Like most Bluetooth headsets, the LG FORCE has a control box for managing volume, playback, and calls. The battery is advertised to last a little over 16 hours on standby or 6 hours when in use. The LG FORCE supports premium audio thanks to Qualcomm's aptX technology, which ties in nicely with the LG V20, since it uses a Qualcomm processor.
The LG FORCE goes for $99 and is available from AT&T. No word yet on availability elsewhere.