LG: Expect our 100-inch Hecto Laser TV in the US in March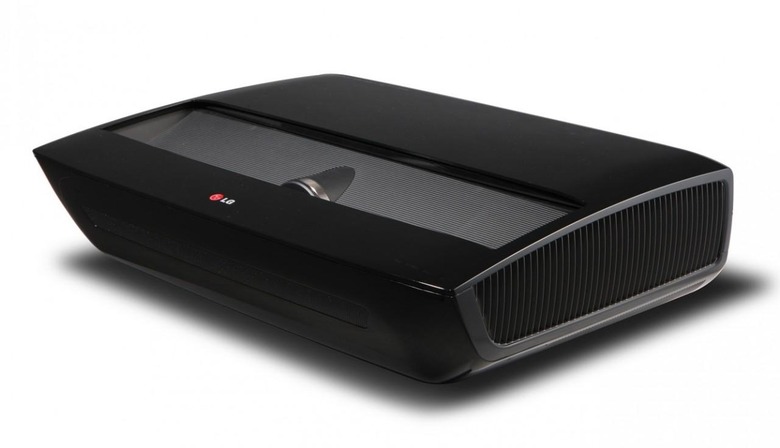 LG's 100-inch Hecto laser TV – using a special short-throw projector and standalone screen for bigger entertainment in your lounge – will arrive in the US come March, the company has confirmed at CES 2013 today. The Hecto system, which combines a Full HD laser projector with a screen, will go on sale in South Korea later in the month, though pricing is yet to be confirmed.
Big-screen TVs are getting bigger – our review of Samsung's 75-inch ES9000 behemoth is evidence of that – but projectors are still the best way to get a huge picture at home. Unlike traditional projectors, however, the Hecto system doesn't lose out on all the web-enabled features that Smart TVs now come with.
So, there's not only a trio of HDMI inputs, an optical audio output, an RS-232 interface for automated home integration, and a digital TV tuner, but WiFi for streaming from Netflix, YouTube, and other services as we've seen on recent LG HDTVs. There's also a pair of 10W speakers, though we're guessing anybody serious about a 100-inch display will be equipping it with a surround sound system too.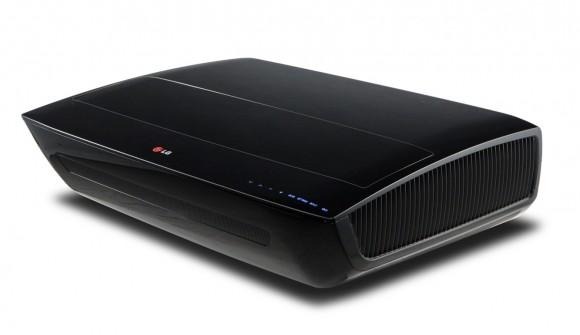 LG isn't saying how much the Hecto projector system will cost when it lands, either in their home country or elsewhere in the world later in Q1. However, the flexibility of being able to create a 100-inch display with just 22-inches between projector and screen is likely to win LG's new home entertainment kit some fans.