LG unveils Cinematic 100-inch "Hecto" laser TV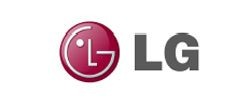 LG has announced a new Cinematic 100-inch Class Laser TV. This isn't a huge screen behemoth with all the components inside as you envision a typical television. Rather, this television uses a special 100-inch screen and an external short throw projector.
The setup sounds like a throwback to the 80s when front projection screen TVs and rear projection screen TVs were the only way to get a large image in your home. LG promises the system will be demonstrated for the first time at CES 2013 kicking off next month. The 100-inch class LG Hecto Laser TV supports full HD resolution and promises incredible contrast.
The high contrast the TV promises comes courtesy of the LG advanced laser-based illumination system used in the external ultra short throw projector. LG promises that the system will offer a theater-like experience at home without the difficult installation required with most projector-based entertainment systems. The projector needs only 22-inches of space from the screen to throw the 100-inch image.
The dynamic contrast ratio for the television system is 1,000,000:1. The laser TV also has a digital tuner with a pair of 10 W speakers providing integrated sound. Connectivity options include three HDMI inputs, optical audio output, RS-232 interface, and more. The screen used in the television system has a thin bezel and the laser TV supports the LG Smart TV platform including integrated Wi-Fi for streaming content such as Netflix and YouTube. Pricing and availability on the Hecto Laser TV is unknown.