LG E900 Optimus 7 and HTC Trophy get early pre-order listings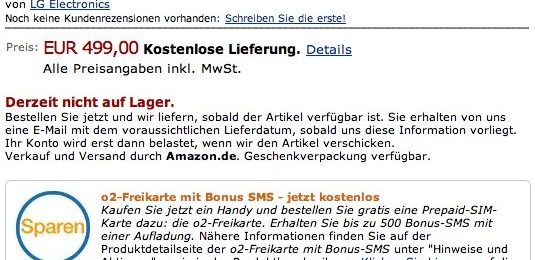 Yet more Windows Phone 7 early information, and after the news that Microsoft is planning a UK launch event – not officially connected with the new smartphone platform, but falling on the same October 11th date we've heard so much about recently – it's now the turn of early WP7 handset listings.  Amazon Germany has put up a product page for the LG E900 Optimus 7, while Simyo has a listing for the HTC Trophy.
Neither has an estimated shipping date attached, though we're guessing from earlier rumors that October 21st will see the first Windows Phone 7 devices hitting the UK and other European countries.  Nor are they heavy on specifications: all we know of the LG Optimus 7 is that it has a 5-megapixel camera, a 3.5-inch touchscreen and GPS
That will cost you €499 ($671), while the Trophy is down at €428.40 ($576).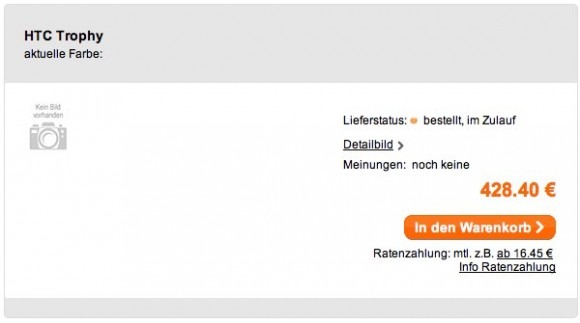 [via WMPoweruser]