LG E-Note H1000B Windows 7 Tablet Gets Official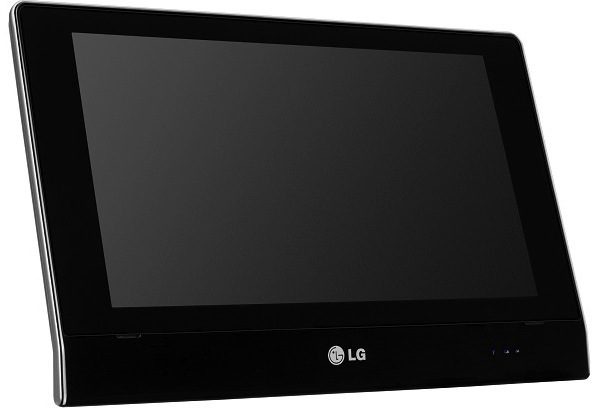 The LG E-Note H1000B tablet spotted crossing the FCC earlier this month has made its official debut in Korea. Fronted by a 10.1-inch 1366 x 768 resistive touchscreen (complete with a stylus), the H1000B runs Windows 7 Starter Edition on an Intel Atom 1.1GHz Z510 or 1.6GHz Z530 processor, paired with 1GB of RAM, a 16GB SSD and optional WiMAX (sadly not integrated, but bundled as a separate modem).
There's also WiFi b/g/n, Bluetooth 3.0, an SD card slot and two USB ports; since this is basically a full netbook in tablet clothes, you can plug in a USB keyboard, mouse or any other peripheral. The whole thing weighs 850g with the standard, removable 4-cell battery, and measures 278.5 x 180.5 x 14.5 mm.
Options include Windows 7 Professional and a docking-station stand (as shown in the gallery below). Frankly, we're not too impressed by the specifications, and can't imagine battery life being particularly impressive either. The LG E-Note H1000B is priced at 961,000 won ($847) from Korean carrier KT, complete with the WiMAX modem.
[via NetbookNews]