LG H1000B Windows 7 tablet spotted at FCC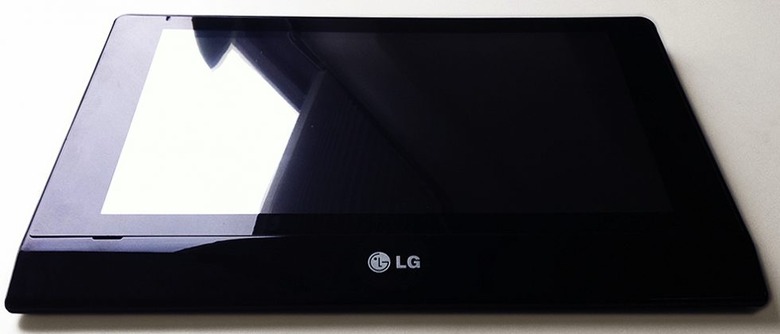 A new FCC testing report for the LG H1000B tablet has shown up, suggesting a slate with WiFi b/g/n and Bluetooth that could make its debut around the end of the year.  Wireless Goodness did some digging on the H1000B product name, and came up with a TwitPic of the glossy slate you see here.
According to the photo's source, the tablet – which is described in LG's FCC application as a "portable computer" runs Windows 7.  Other than that the hardware is pretty mysterious, though an SD card reader is also tipped.
LG has requested 45 days short-term confidentiality from the FCC, which could suggest the company is preparing to make the slate official before the end of the year or at CES 2011 in January.  The company confirmed early last month that it was delaying its Android tablet plans for the "most suitable" version of Google's OS for the form-factor.
[via The Digital Reader]