LG Display promises Samsung-slaying AH-IPS high-res screens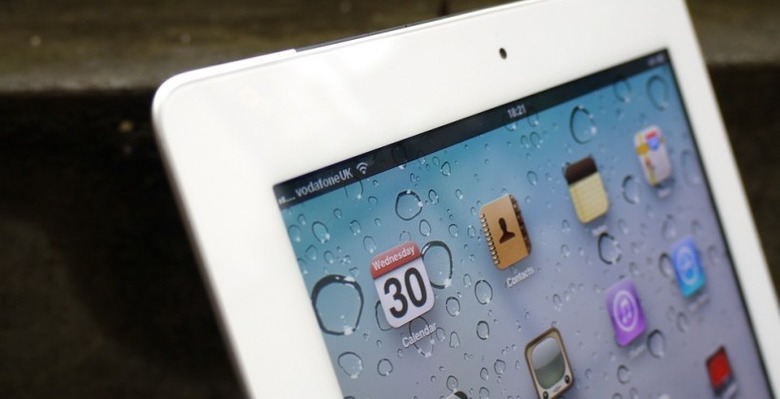 Samsung can't expect to have all the display attention to itself at SID 2011 next week, with its WQXGA PenTile panel; LG Display is bringing an "ultra high resolution" range of LCDs itself, and it has everything from smartphone screens to tablet and TV scale displays. The new LG Display panels use Advanced High Performance In-Plane Switching (AH-IPS) for 1.5- to 2-times the resolution of typical LCD panels.
Now, LG Display isn't quoting actual resolutions for its 7-inch and 9.7-inch tablet displays, but we're guessing it'll be above the 1024 x 768 of the current 9.7-incher in the iPad and iPad 2. The company has already confirmed that its tablet-scale panels will find their way into slates other than the iPad, but it seems likely that if Apple is shopping around for Retina Display scale screen then one of their existing suppliers would be a likely place to start.
That's assuming LG Display has fully ironed out the production issues which have reportedly been the cause of the iPad 2's rarity. According to the company, the AG-IPS screens offer not only broader viewing angles than regular LCD, but a higher number of sub-pixels so that there's less graininess.
Press Release:
LG Display Brings Innovation in Smart Mobile Panels to SID 2011

Seoul, Korea (May 12, 2011) – LG Display Co., Ltd. [NYSE:LPL, KRX:034220], a leading innovator of thin-film transistor liquid crystal display (TFT-LCD) technology, will showcase a full line-up of Advanced High Performance In-Plane Switching (AH-IPS) products at SID(Society for Information Display)'s Display Week 2011 to be held during May 15 to 20 in Los Angeles, California, U.S.A. The AH-IPS panels deliver ultra high resolution, notable for their superiority in use for smartbooks(tablet PCs) and smartphones.

LG Display will introduce a full line-up of products that employ IPS technology to deliver ultra high resolution, including 3.5- and 4.5-inch panels for smartphones, 7- and 9.7-inch panels for smartbooks, and 55- and 84- inch panels for TVs at the exhibition. In particular, by highlighting the strengths of AH-IPS, the company plans to solidify its competitive edge in the smart mobile market. The Company is already enjoying dominance in technology, supply capability, and cost competiveness based on its extended experience in mass production.

"Consumers can enjoy crisp and clean pictures in any device like smartphones and smartbooks with LG Display's proprietary AH-IPS technology," said President and CEO of LG Display Mr. Young Soo Kwon. "Our goal is to be the world's No. 1 display maker that consistently delivers groundbreaking technologies like IPS to innovate the display industry."

AH-IPS technology, an advanced form of IPS, has realizes 1.5 to 2 times the resolution of typical LCD panels. This ultra high resolution becomes particularly valuable when the emphasis is on displaying highly detailed images. The technology also improves display's color accuracy, which in turn leads to reproduce the original color precisely without color distortion. In addition, it provides greater light transmission which translates into lower power consumption while delivering exceptional picture quality, making it ideal for use in outdoor settings.

Resolution is generally defined by the total number of pixels whereas image crispness is measured by pixels–per-inch (PPI) which refers to pixel density per unit area. The ultra high resolution technology employed by AH-IPS adds a greater number of pixels than the PPI that can be recognized by the human eye at a typical distance. This makes it more difficult for the naked eye to distinguish each individual pixel, thus making the image sharper.

LG Display's 3.5-inch smartphone panel supports 960x640 pixel resolution at 326 PPI, delivering the most detailed images among smartphones available on the market.

About LG Display

LG Display Co., Ltd. [NYSE: LPL, KRX: 034220] is a leading manufacturer and supplier of thin-film transistor liquid crystal display (TFT-LCD) panels, OLEDs and flexible displays. The company provides TFT-LCD panels in a wide range of sizes and specifications for use in TVs, monitors, notebook PCs, mobile products and other various applications. LG Display currently operates eight fabrication facilities and six back-end assembly facilities in Korea, China and Poland. The company has a total of 50,000 employees operating worldwide. Please visit http://www.lgdisplay.com for more information.