LG Digital Cinema 4K monitor available this week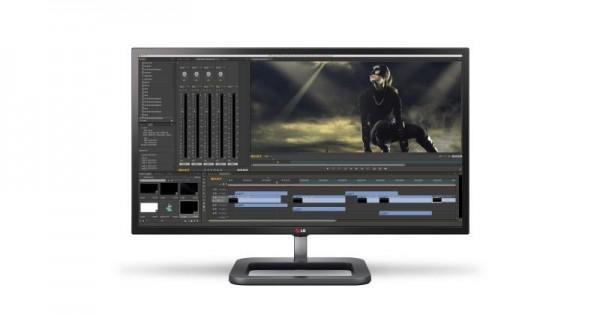 4K isn't coming just to TVs in your living room, it will also be coming to computer monitors as well. After all, in order to have 4K content to show on those UHD TV sets, you need to have those produced on computers and machines first. But in order to work on 4K image or video content as faithfully as you can, without scaling or distortion, you will, of course, need a 4K monitor yourself. Enter the 31MU97, LG's latest foray into the 4K display market, but this time targeted squarely at content creators instead of consumers.
The 31MU97 Display Cinema 4K monitor was first sighted before IFA 2014 in Berlin. This display boasts of ultra high definition resolutions of 4096x2160, all crammed into a massive 31-inch panel. But unlike most of LG's or its rival's 4K screens, this one is designed for use by those who make or edit 4K content, in short, for photographers, video editors, and graphics artists. This 4K display allows them to work in the same conditions and with the same details of their target displays, decreasing sources of distortion or inaccuracy.
Color accuracy is crucial for content creators, and that is why the LG Digital Cinema 4K's IPS display supports 99.5 percent of the widely popular Adobe RGB color space. In addition, the monitor has a unique Dual Color Space feature that lets the monitor display two different color modes to help in comparing images. The package also comes with LG's True Color Pro software for easier color hardware calibration.
The LG 31MU97 will start its retail life in the US, South Korea, Germany, Australia, and the UK this week. Next month will see the arrival of this Digital Cinema 4K monitor in the Netherlands, Spain, Poland, and Japan. The price tag for the display has not been mentioned, but considering it is aimed at industry professionals, do expect a bit of expensiveness.
SOURCE: LG