LG Curved Ultra HD 4K OLED TVs coming to the US Q4 2014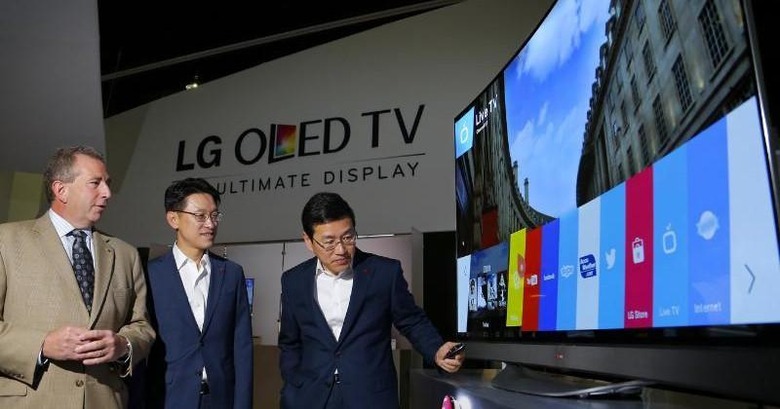 After showcasing at IFA 2014 last week what it bills as the first Curved Ultra HD 4K OLED TV in the market, LG is doing it again at CEDIA Expo this week. This time, however, it comes with some good news for those in the US who want one. The 65-inch and 77-inch models of this new LG line will be available in October and November, respectively.
Ahead of IFA, LG revealed the 77EG9700 and the 65EC9700, two TVs that try to bring two TV markets together, that of curved screens and 4K OLED displays. Curved TV screens are something relatively new and something that LG and its rival Samsung are both trying to push to the consumer market with the promise of a better cinematic experience. LG doesn't state the exact curvature of its screens, but Samsung seems to swear by the 4200R figure, which means that if you formed a complete circle with a bunch of curved TVs, it would have a radius of 4200 mm or 4.2 m.
OLED technology, on the other hand, isn't new but LG's giant TV is said to be the first such to bear an Ultra HD resolution. While Samsung touts its Super AMOLED tech, LG is flaunting its own called WRGB, with the "W" standing for a fourth white subpixel in addition to the usual red, green, and blue. In theory, this would increase the display's brightness, which might be particularly useful considering that OLED does not use any sort of backlighting. OLED displays are also significantly thinner than equivalent LCDs, giving LG's TVs both thinness and curves. More than just outward appearances and pixel densities, these two TVs are also smart TVs, with WebOS running on the metal. This allows users to switch between traditional broadcast TV to streaming content to external storage in a snap.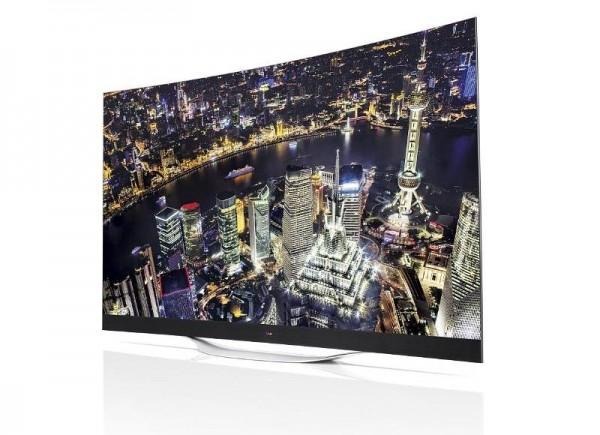 The 65-inch 65EC9700 will be available starting October and will carry a price tag of $9,999. The 77-inch 77EG9700, on the other hand, won't come until November and will cost significantly higher at $24,999. The 65EC9700 will be sold nationwide while the 77EG9700 will only be available from select retailers.
That said, one of the biggest questions with UHD 4K TVs, curved or not, especially in the US is one of content, unlike Korea, which has started broadcasting UHD TV shows. In Europe, Samsung has partnered with Netflix and Amazon to help bring content to its 4K TV viewers in that part of the world. Until the stars align perfectly, majority of content you may be able to watch on these big screens would come from external storage or from the few streaming services that do offer that kind of video quality. That said, LG is also touting its Tru-4K Engine Pro inside these two models which will upscale HD content to 4K, though the exact results may be sub-optimal.
SOURCE: LG