LG BH9420PW 3D home theater system delivers 9.1 channels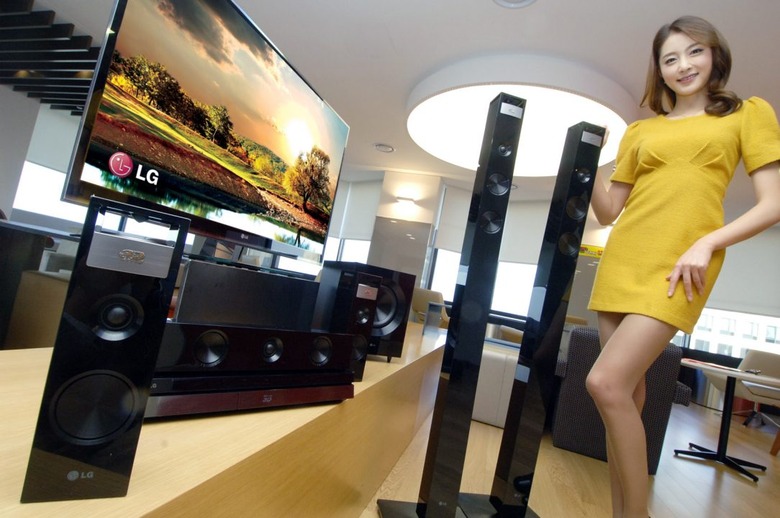 LG has previewed a quartet of new home theater systems ahead of CES 2012 next week, positioning the 3D speaker kits as ideal pairings for the company's own CINEMA 3D Smart TVs. The LG BH9420PW integrates what LG calls "3D Sound Zooming" tech, mapping the sound to follow the virtual position of the 3D image based on its on-screen depth.
Unlike Samsung's 7.1-channel home theater system from earlier today, the LG BH9420PW manages 9.1-channels of audio. The traditional 5.1 speakers are paired with a further four Upright 3D Speakers, targeting audio upward, while a reflector system inside the four shunts sound in all directions.
LG reckons that's enough to create "acoustics as rich as those in a concert hall" but we'd be pleased with just the broadened "sweet spot" that's apparently another result of the clever DSP. That means more listeners can hear the full 3D surround effect.
Smart TV integration – with streaming widgets, internet updates and more – is provided, including access to 3D content. No word on pricing, but the LG BH9420PW is set to arrive in stores come March 2012. The rest of LG's new home theater range will be revealed at CES next week.