LG Action Cam LTE takes a bite out of GoPro's pie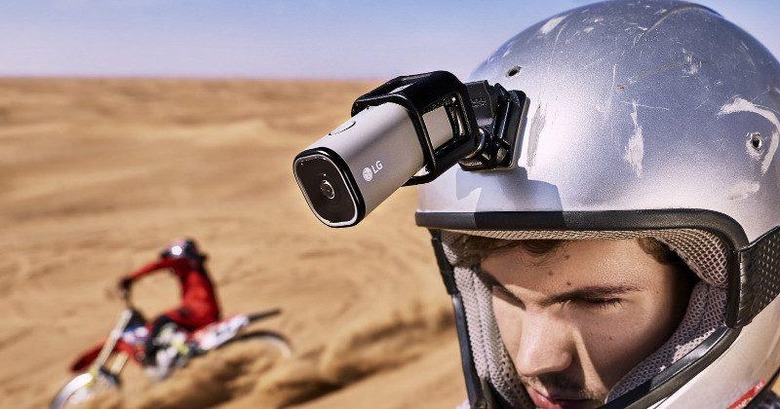 GoPro may be the household name for action cameras, but lately it has seen its territory besieged on all sides. Now even smartphone makers who previously had little business in action cams are trying to rain on GoPro's parade. LG, who already has a 360-degree CAM 360 camera by the way, is now jumping into the fray as well. But the imaginatively named LG Action Cam LTE might have an ace up its sleeve. It can carry its own weight, or rather, its own Internet connection, even without your smartphone.
Portable cameras that can stream live footage to YouTube or other services isn't exactly new, but almost all of them have to be tethered to a smartphone for Internet connection. While it has the advantage of maintaining only one data plan or similar, this indirect connection might have more disadvantages. For one, both devices must be within range of each other. Second, the quality of your Internet connection on one is affected by what you're doing on the other. And, of course, it drains your precious smartphone battery even faster.
LG is definitely taking the road less traveled with the Action Cam LTE. Others have tried to trek that path as well but ended up in failure. With the rise in live streaming activities, LG might have a better chance than those. Plus, the independent LTE connection opens up the camera to more than just live streaming of stunts or events. It can even be used as a real-time security camera.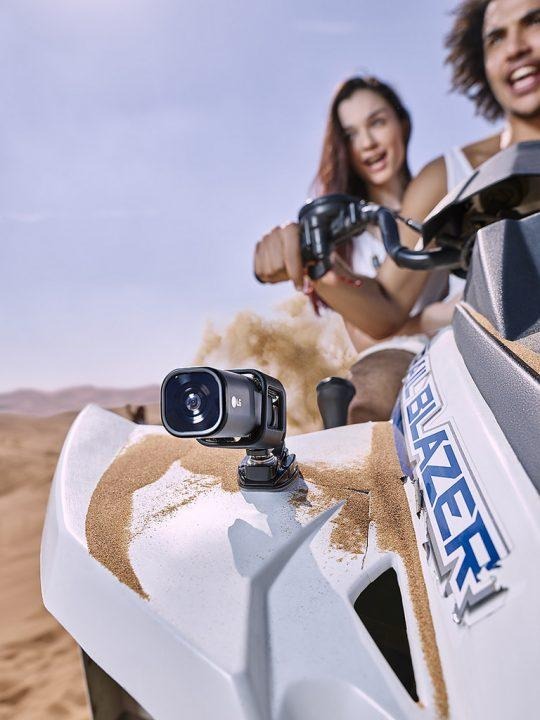 Spec-wise, the LG Action Cam LTE is no underdog. It has a 12.3 megapixel sensor with a 150-degree wide angle lens. And while it does have LTE and 3G connectivity, it can also connect through Wi-Fi, USB, and Bluetooth for other purposes. It has 2 GB of RAM and 4 GB of ROM, both of which are used by the OS only. For actual data storage, you can use a microSD card up to 2 TB, if you can find one. It has a 1,400 mAh battery, which will probably be gobbled up quickly. It is IP67 water proof, like most action cams, and even has GPS and motion sensors.
Although LG markets it as one of its new "Friends", the LG Action Cam isn't exclusive to the LG G5, or Android for that matter. It will be compatible even with iOS. It is also compatible with many mounts, including those for helmets, bikes, and such. LG plans to launch the camera in Korea starting June, with the US and Europe to follow later. No price tag has been revealed yet.
SOURCE: LG