Lexus UX urban crossover revealed to woo Millennials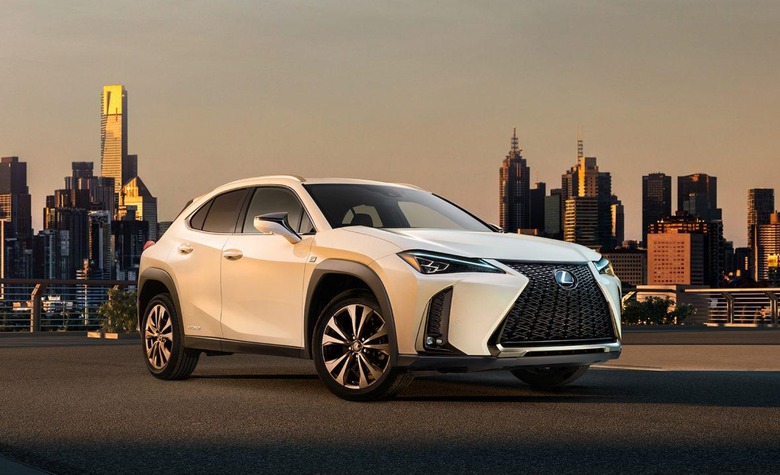 Lexus is showing off its new crossover, the Lexus UX, and while the big reveal may be at the Geneva Motor Show 2018 next week, we've seen enough to know the fruit doesn't fall too far from the tree. The "urban compact crossover" is, unsurprisingly, based on the Lexus UX Concept the automaker showed off back in late 2016, though with some of the more car-show-friendly (and eye-catching) features dialed down for production.
That means the UX Concept's B-pillarless doors – which hinge from the front and back so that the whole side of the car opens up – have been replaced with more traditional doors on the production Lexus UX. The grille has been toned down a little, too, though those who aren't fans of the automaker's current design language still probably won't find the gaping maw appealing. Happily the angular headlamps are carried over to the road-going SUV, complete with their striking multisegment design.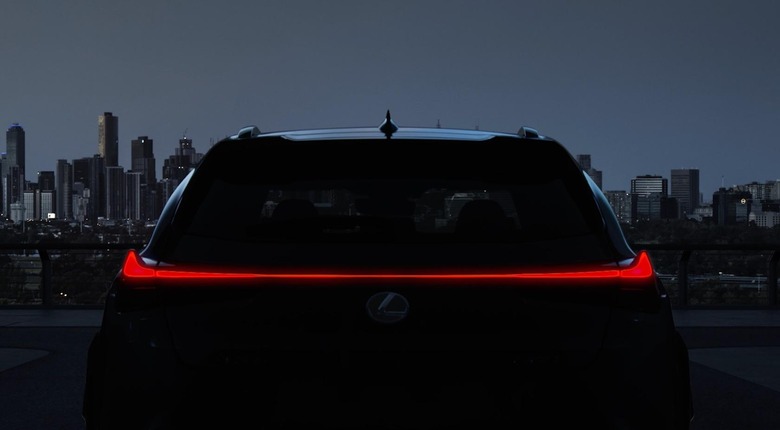 Lexus' pitch for the UX is straightforward: a smaller version of its SUV line-up, intended for urban drivers who want a higher seating position and more flexible design, but scaled for city streets. It'll be the smallest of the company's SUV range, and also debut an all-new platform under the sheet metal. That, Lexus promises, will do driver-friendly things like lower the crossover's center of gravity and stiffen up its body rigidity.
Indeed, it's describing the UX as broaching "New Horizons," though in reality the small SUV sticks closely to a script we've already seen several times from Lexus. The exterior is clearly an offshoot of the same style we've observed in the larger RX and NX models, and the interior is familiar too. Lexus' broad display atop the dashboard, horizontally laid-out HVAC controls, and stubby transmission shifter could all be carried over directly from the parts bins of its other models.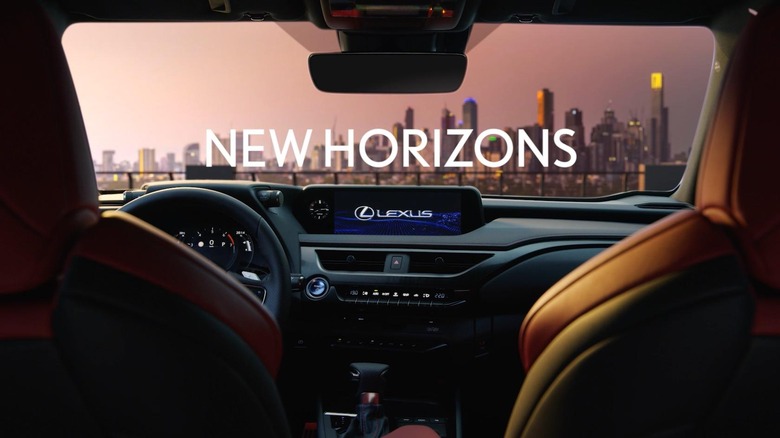 The automaker is promising a new generation of technology, and frankly that's something Lexus could do with. Its infotainment systems, while refreshed only last year for the new LS luxury sedan, still underwhelm in both design and usability compared to what other car companies are offering. Lexus is finally promising Apple CarPlay support for select models this year, but it's still hard to see the Millennial buyers the UX is targeting finding the automaker's current infotainment platform competitive with what's available in other cars on the market.
For the Lexus UX, therefore, the challenge is straightforward in its complexity. Bring Lexus ownership down to a price point where younger drivers and new families can afford it, but combine that with modernized cabin technology that such an audience demands. The crossover's name, it seems, is fitting: Lexus needs to focus on user-experience if it wants the UX to stand out in an already crowded segment.