Lexus has revealed its latest luxury vehicle, though the LY 650 yacht is designed for the high seas, not the highway. Described as the fourth addition to the Lexus flagship range, the vessel joins its land-locked LS sedan, LX SUV, and LC coupe siblings as a high-end transportation option with striking styling.
It's inspired by the Lexus Sport Yacht Concept, the boat that Lexus' designers showed off in 2017 as an offshoot from their car design work. The automaker confirmed it had production plans for a larger boat intended to sale, based off the concept, back in March of this year. Now, we're seeing the results.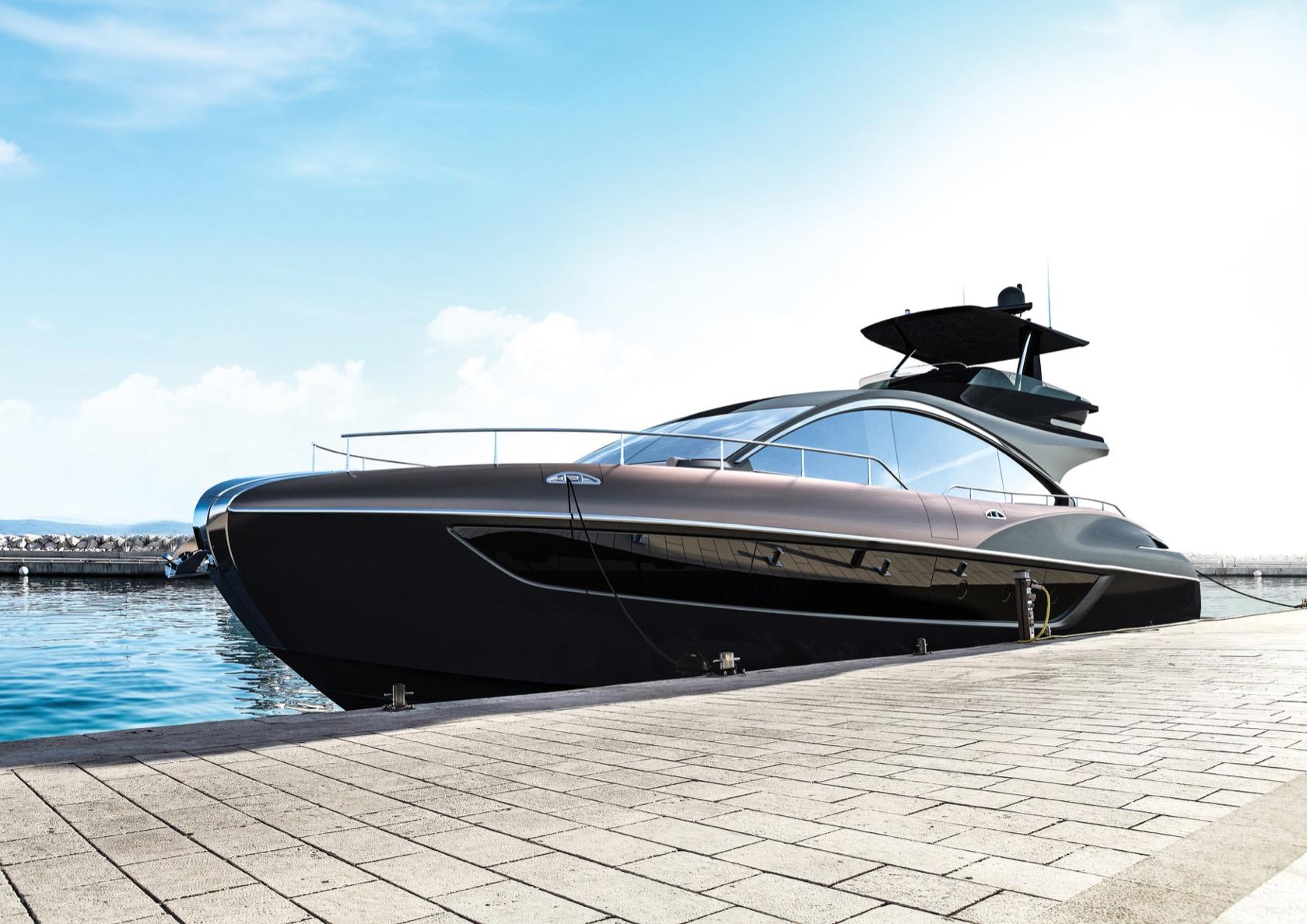 Bigger and more imposing than the Sport Yacht Concept, the Lexus LY 650 comes in at 65 feet long and has a 19 foot beam. There's a bold, imposing bow and curved deck accents, along with what Lexus describes as "accentuated aft hips." From the side, meanwhile, the designers have managed to get a Lexus-style flowing roofline into the mix, too.
Inside, meanwhile, there'll be a mixture of boat and car elements and styling cues. The huge Lexus logo integrated into the floor may not be to everybody's taste, but the sweeping metal surfaces curving atop wooden cabinets contrasts nicely with the chrome and leather.
While Lexus' designers may have come up with the LY 650, the automaker has – perhaps wisely – looked elsewhere for the expertise to actually construct it. That'll be handled by Wisconsin-based Marquis-Larson Boat Group, which was responsible for making the real-life version of the Lexus Sport Yacht Concept.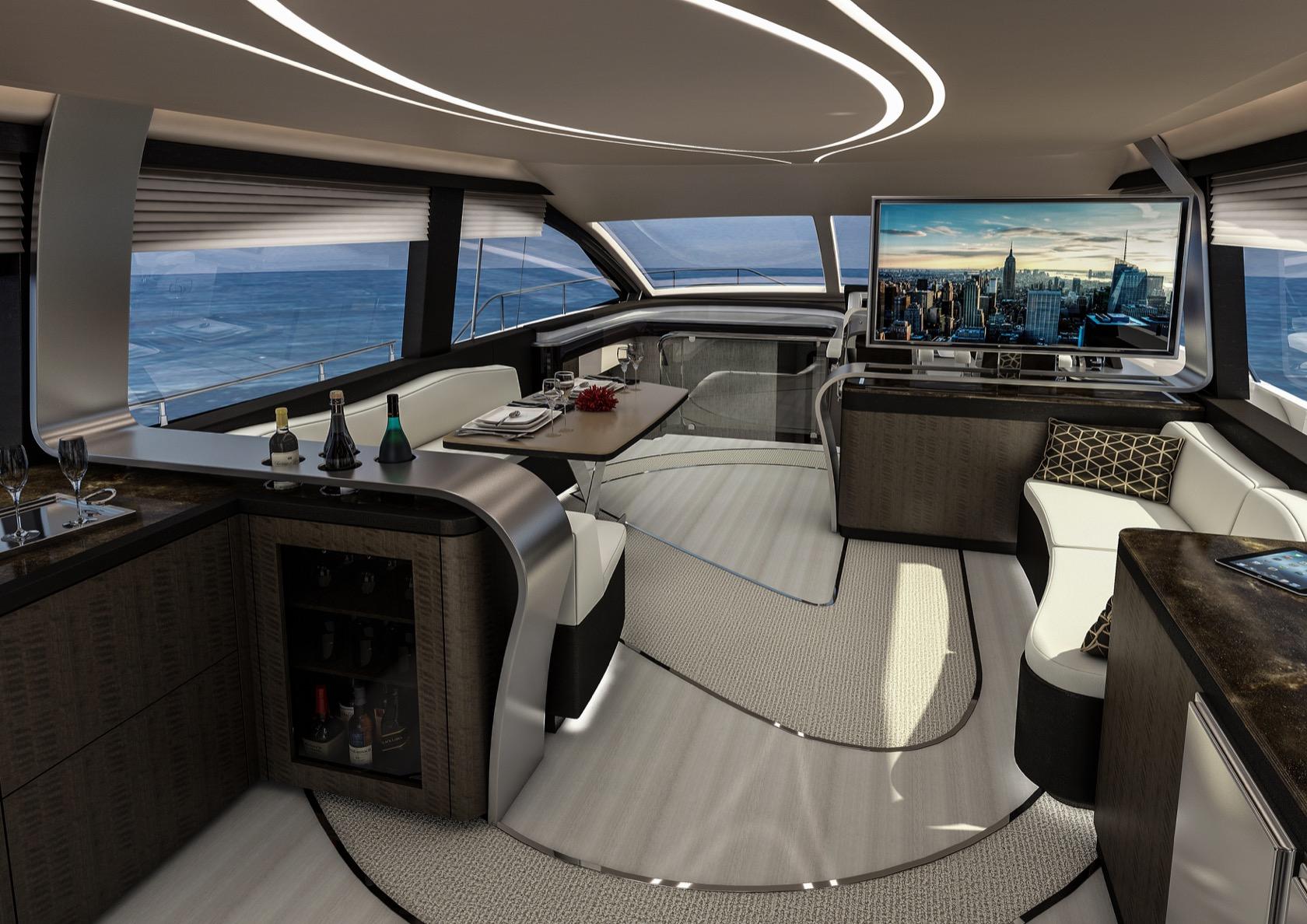 There are still some big questions left to address, mind. The Sport Yacht Concept was partly notable because Lexus used the same 5.0-liter V8 engine as in the LC 500 coupe, modified for marine use. That continued a tradition that began back in the late 90s, where Toyota Marine used V8 diesel and gas engines from Lexus cars for a number of production boats.
What will power the Lexus LY 650 yacht, however, is unclear at this stage. Previous Marquis-brand boats of a similar size to this Lexus yacht have relied upon twin Diesel engines.
According to Lexus, the first completed LY 650 should be ready in the second half of 2019, ready to make its official debut late in the year. No word on pricing nor performance at this stage.