Lexus gives production nod to bigger luxury Sport Yacht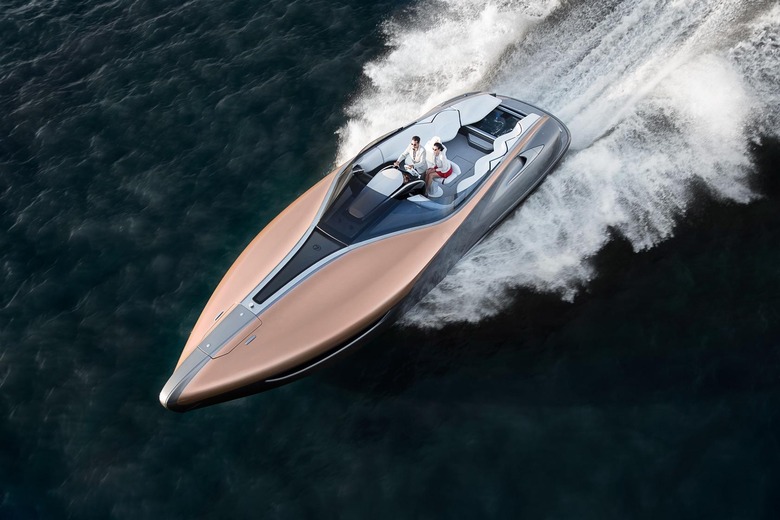 Your next Lexus might be parked in the marina not your garage, with the Japanese company confirming it'll build a production version of the striking Lexus Sport Yacht concept. Making its debut last year, the two-tone boat was the automaker's first significant foray outside of land transportation. However, what Lexus has in mind for the production yacht is a whole lot larger.
The Lexus Sport Yacht concept was a 42 foot open cruiser, with a hand-laid carbon fiber hull, inner structure, and superstructure, that was vacuum-infused with two-part polyurethane resin. Rather than look to traditional boat engines, Lexus took a more unusual approach. It built marine-spec versions of the same 5.0-liter V8 engine it uses in its cars, like the LC 500 and GS F, instead.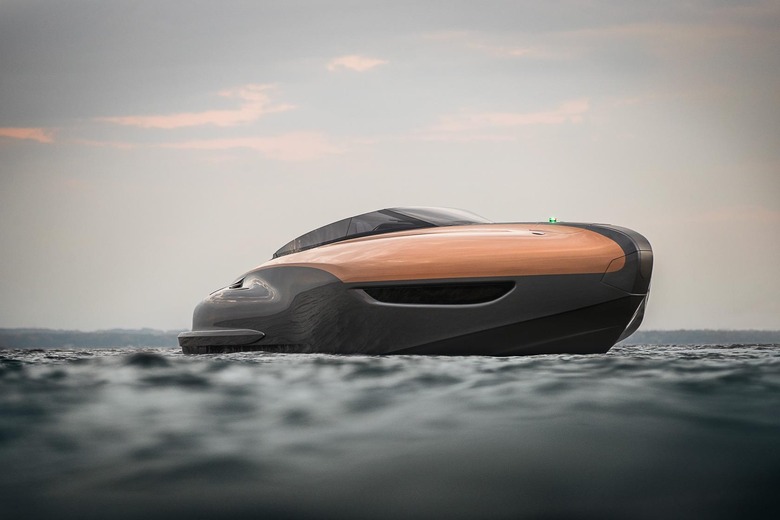 That was good for up to 43 knots, or 49 miles per hour, from its total 885 horsepower. On top of that, it applied the expected wood and leather, then installed a new multimedia system complete with a touchscreen built into the steering wheel. Total capacity is eight passengers.
The yacht that Lexus has earmarked for production, however, will be considerably bigger. In fact, it'll be 65 feet in length, a sport fly-bridge cruiser with space for up to 15 people. That'll include "luxury staterooms" below deck, and a whole host of connected technologies. For instance, Lexus expects that boat owners will be able to remotely monitor the vessel from their smartphone, including diagnosing any issues that might arise.
For Lexus, it's an opportunity to break out of solely offering cars, and spread its attentions to other luxury segments. That's made a whole lot easier given its corporate parent's wide portfolio. Toyota already has a Marine Division, for instance, though it built the proof-of-concept yacht with Wisconsin-based Marquis-Larson Boat Group.
Marquis-Larson will be responsible for building the new, 65-foot production sport yacht too, Lexus says. Sales in the US are expected to kick off in the second half of 2019, with availability in Japan to follow in 2020. Pricing and final specifications will be announced closer to that release.