Let's See: will S6 cases fit on a Galaxy S7?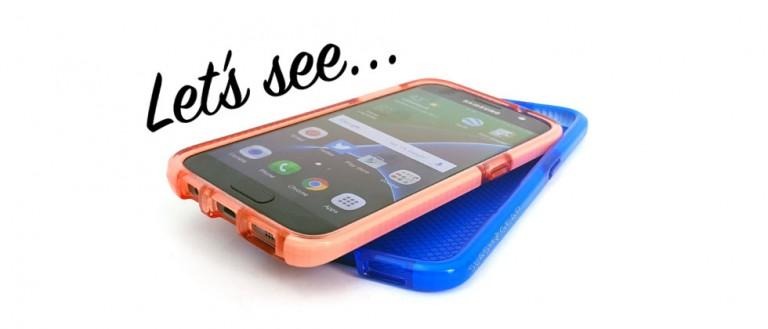 So you've got your hands on a Samsung Galaxy S6 and you're planning on updating to a brand new Galaxy S7 in the immediate future. You want to know – will the accessories I'm using today work for my smartphone of tomorrow? The answer is yes – some of the time. Today we're exploring the possibilities between smartphone generations, seeing how well you're going to be able to use the gear you've already got in your possession – just in case you want to avoid dropping tens of dollars more on the multi-hundred-dollar device you're about to purchase.
Samsung Galaxy S6 is just a bit wider and taller than the Galaxy S7 – at the same time, this older device is just a bit thinner than its replacement. Why would Samsung make a device that's fatter than its predecessor, you might ask? Two reasons, we must assume: 1. The camera bump gets smaller when the body gets thicker. 2. The battery is significantly larger.
Samsung Galaxy S6Size: 143.4 x 70.5 x 6.8 mm (5.65 x 2.78 x 0.27 in)
Battery: 2550 mAh
Samsung Galaxy S7Size: 142.4 x 69.6 x 7.9 mm (5.61 x 2.74 x 0.31 in)
Battery: 3000 mAh
So where's that leave you when it comes to case replacement?
It really, truly depends on the case you have on-hand.
The case you're seeing here comes from Tech21, and go by the name Evo Check. If you have an Evo Check for your Galaxy S6, you're going to want to consider 2 things.
1. The case should suffice with the Galaxy S7 if you have no other option.
2. Once you see how snugly the Galaxy S7 Evo Check case fits, you'll find yourself wondering how you could have ever used anything else.
As the Galaxy S7 is slightly smaller than the Galaxy S6, most cases will work, but wont be holding your smartphone snugly. If you have a hard case – like a Moshi iGlaze or Moshi iGlaze XT, you're going to have some trouble fitting your newer phone.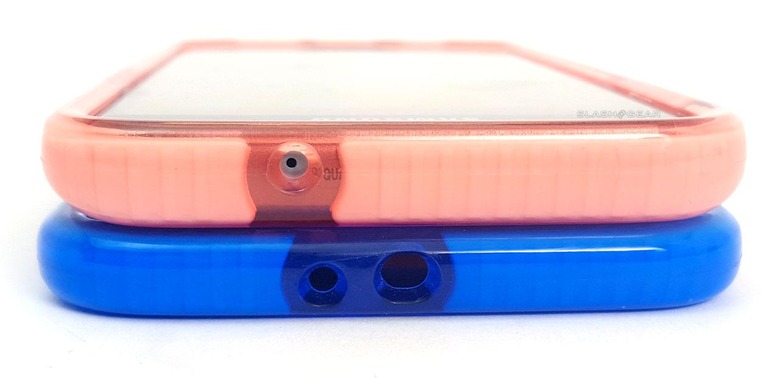 ABOVE and BELOW: Galaxy S7 in a new Tech21 Evo Check case (for the Galaxy S7) in Pink sitting atop the same model case for the Galaxy S6 (in blue). Notice the alignments.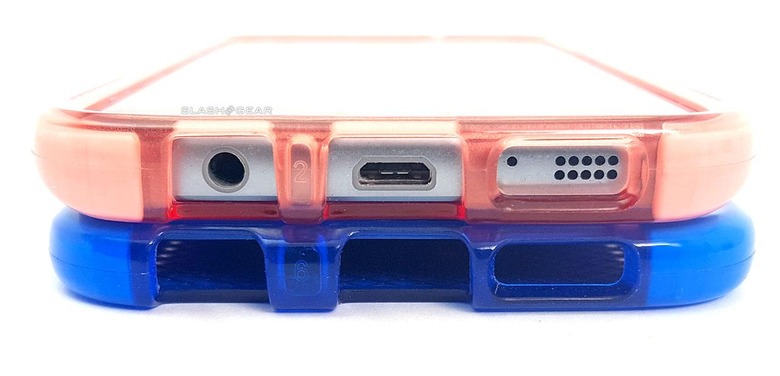 If you have a soft case, like the PureGear DualTek Extreme Shock Case for Galaxy S6, you'll be totally protected – and the buttons will work, too. Button positions in the Galaxy S7 have changed from the S6, but only ever-so-slightly.
See all of these cases (and a bunch more) in our Galaxy S6 Case War.
The Camera position on the back of the device has changed just slightly, too – not far enough that whatever case you were using will block the S7's new placement. Bottom-facing ports and speakers have not changed enough to make any real difference in your case, while the top-facing microphone hole may cause just a BIT of an issue if you need perfect audio.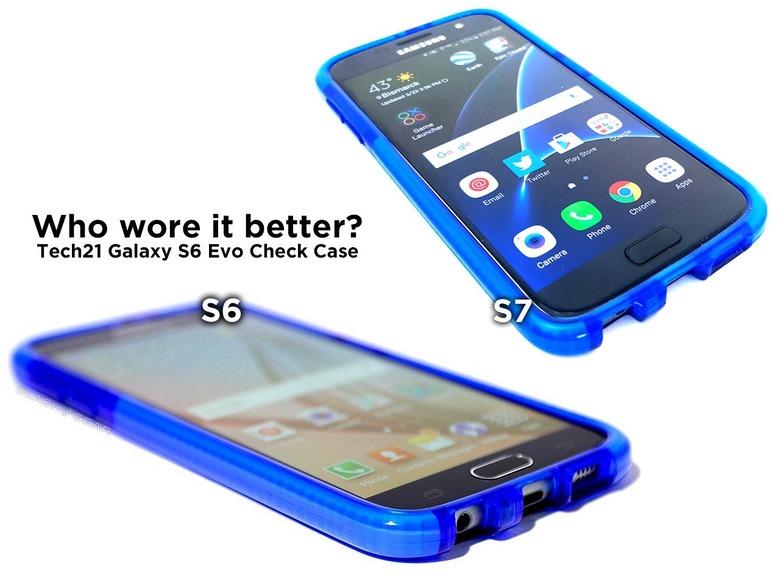 Should you get a new case when you buy a Galaxy S7?
We're going to go ahead and recommend that you do – and if you're waiting for one in the mail, use the case from your Galaxy S6 temporarily. You do NOT want to risk breaking this device.