Let's See: Google VR Brings Us To Abbey Road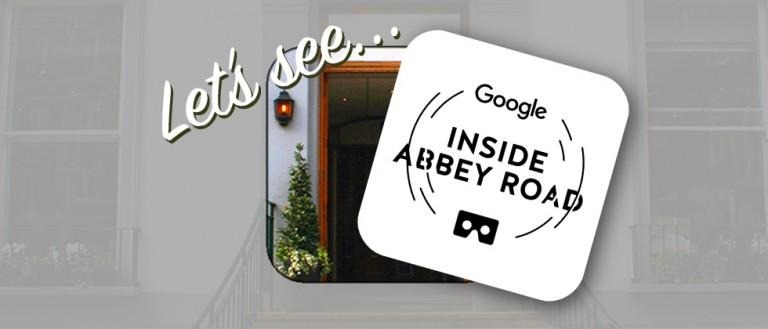 This week Google has re-launched a visit to the infamous recording studio Abbey Road – this time in virtual reality. The original website for the visit to the recording studio made extra-famous by The Beatles showed views inside and out using Google's Street View cameras. Now they've gone ahead and released the whole business in an app made specifically for Google Cardboard. That means you'll be able to get in with an even more convincing trick of the eyes and the mind.
Below you'll see the original demonstration of what Inside Abbey Road was all about. You'll move through the studio and find what recording there today, in modern times, is all about. This video was originally released in August of last year.
Now you'll be able to head to the "Inside Abbey Road" experience with an app for Android. We wouldn't be surprised to find this same app launching for iOS sooner than later – especially because of Google's latest push for universal Google VR action with an iOS SDK.
If you do not have Google Cardboard, what are you waiting for? If you're still waiting for a Google Cardboard headset in the mail, for now you'll be able to head to the Inside Abbey Road website to experience the studio in a 3D audio sort of way – with the flat monitor on your desktop computer or your smartphone.
The app can be found on Google Play where you'll find that it miraculously have a 5-star rating. Likely because at the time of this article's publication, only 4 people have rated it. It's fairly new, you see, having only been launched this morning. Go out and have a peek!