Let the Type-C race begin: OnePlus 2 to blaze a trail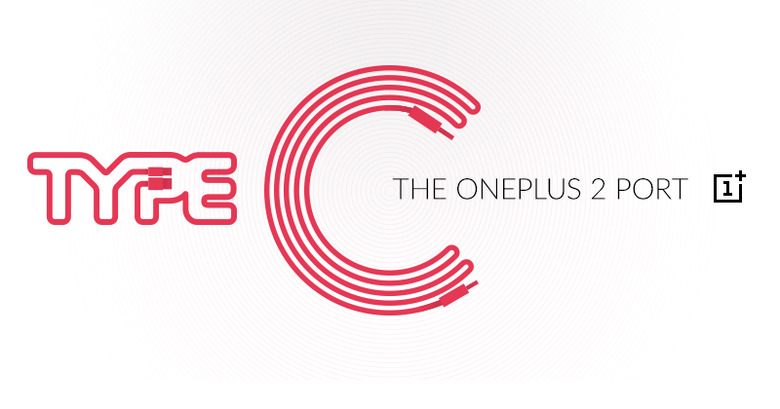 It almost seemed ironic that Apple, who has been waving around its proprietary Lightning connector for years, would be the first to advocate for the new USB Type-C standard. Then again, maybe because of its similarities with Lightning that Apple was quick to jump on it. Regardless, the tech industry now seems to be following suit, with some smartphone makers rumored to put it on their next flagship. Well, one is a rumor no longer. OnePlus has confirmed that, yes, the OnePlus 2 will use USB Type-C.
Type-C or USB-C has many benefits over the existing standards, but for smartphones and other mobile devices, one clearly stands out. The reversible design means that you no longer have to double check if you're plugging it in the right orientation, one of the biggest lessons learned from Apple's Lightning. The bi-directional power flow is nifty, but given how smartphones these days drain batteries like there's no tomorrow, you will probably rarely use that.
Thanks to Apple blazing a trail with the new MacBook, the industry has responded more quickly than it would have otherwise. Accessory makers are coming up with compatible products and device makers are also showing some support, though not unanimously. Google was quick to put USB-C in its Chromebook Pixel refresh. Samsung's Galaxy Note 5 is also rumored to use it. On the flip side, Sony is said not to commit to it for its smartphones, at least for the immediate future. OnePlus, however, is of course willing and able to break tradition. Depending on when it actually launches, it could claim to be the first smartphone to use the new USB standard.
That new USB port, which will require adapters for the time being, should probably be the least of fans' worries. OnePlus has confirmed that the OnePlus 2 will run on a Snapdragon 810, version 2.1 to be exact. It promises, however, that it has found the holy grail of a non-overheating Snapdragon 810. Given the performance of the Xperia z4, which supposedly runs on that same version, we'll reserve judgment until the smartphone is actually here.
SOURCE: @OnePlus