Lenovo's ThinkPad CES 2017 line-up: What you need to know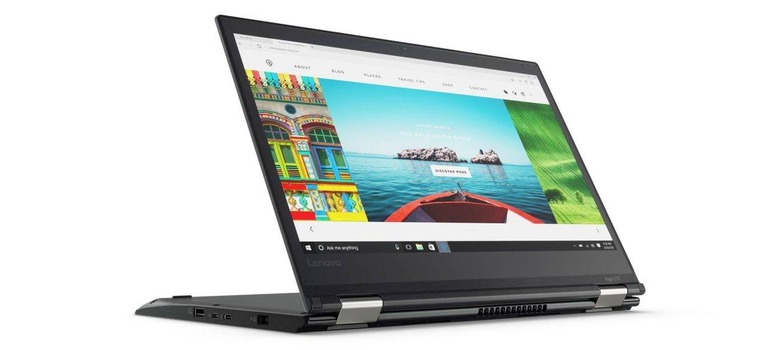 CES 2017 is still a week away, but Lenovo hasn't been able to contain its ThinkPad excitement, revealing a fresh batch of laptops and accessories ahead of the show. As always, the Lenovo ThinkPad range is of particular interest to business users, but that doesn't stop regular consumers eyeing them up too. This time around, there are some particularly intriguing accessories like USB Type-C and Thunderbolt 3 docks, which might even coax some MacBook Pro owners into opening their wallets.
We've covered all the news in detail, but here's the highlights wrap-up to get you up to speed:
Lenovo ThinkPad Yoga 370
You might usually associate Lenovo's Yoga branding with its consumer notebooks, but there's no reason business users should miss out too. The Lenovo ThinkPad Yoga 370 has the 360-degree hinge of its consumer cousins, to convert into a tablet when required. Add Thunderbolt 3, a 10-hour battery, and a digital pen, and you have a notebook that should work for both work and creativity.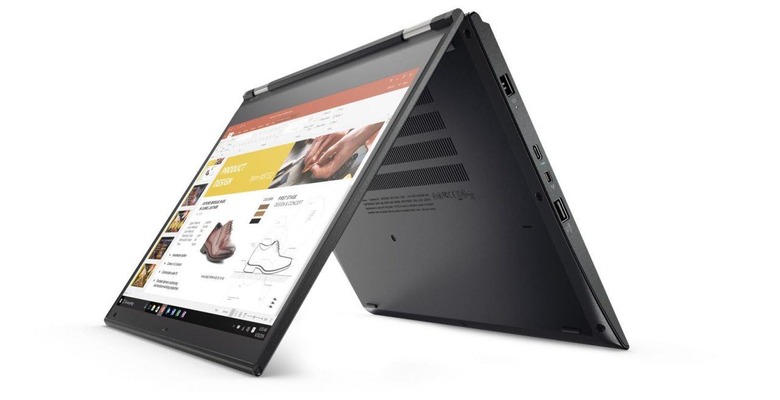 Lenovo ThinkPad L470 and L570
The ThinkPad L470 and L570 may not win awards for eye-catching design or ultra-thinness, but they do have the solid build that the range is notorious for. Factor in up to 12 hours of battery life, plenty of ports, and the latest Intel Core processors, and you can see the appeal. Take your pick of 14-inch or 15.6-inch display sizes, up to Full HD resolution, and optional AMD discrete graphics.

Lenovo ThinkPad 13
Though the ThinkPad 13 might look slim and light, at 0.75-inches thick, it still hits MIL-SPEC durability ratings. That toughness is paired with a 13.3-inch display and the latest ports like USB Type-C. Pricing kicks off at $674.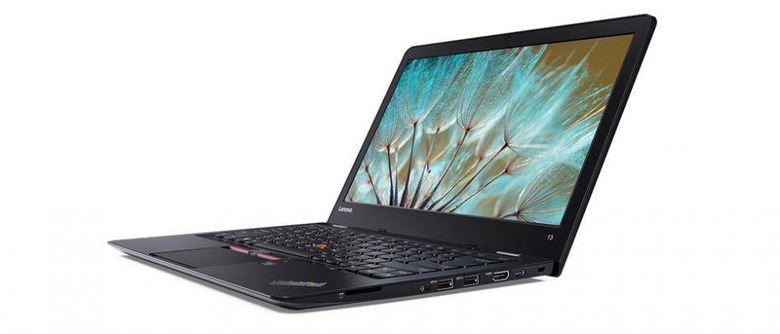 Lenovo ThinkPad X270
If battery life is your primary concern while working on the go, the ThinkPad X270 might be for you. Boasting a crazy 20 hours of runtime from a single charge, the 12.5-inch notebook somehow manages to keep weight down to under three pounds. New biometric fingerprint tech, NFC, and USB Type-C, share chassis space with some good old-fashioned ports like ethernet.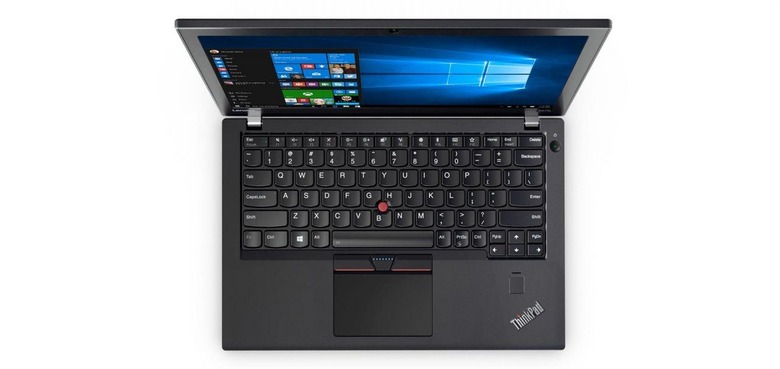 Lenovo ThinkPad T Series
Like the L470 and L570, the ThinkPad T Series probably won't win any awards for fancy design. What the range – which spans 14- to 15.6-inch screen sizes – does deliver is MIL-SPEC ruggedness and the possibility of more than 16 hours of battery life from select models. Optional infrared cameras that'll work with Windows Hello in Windows 10 are also available.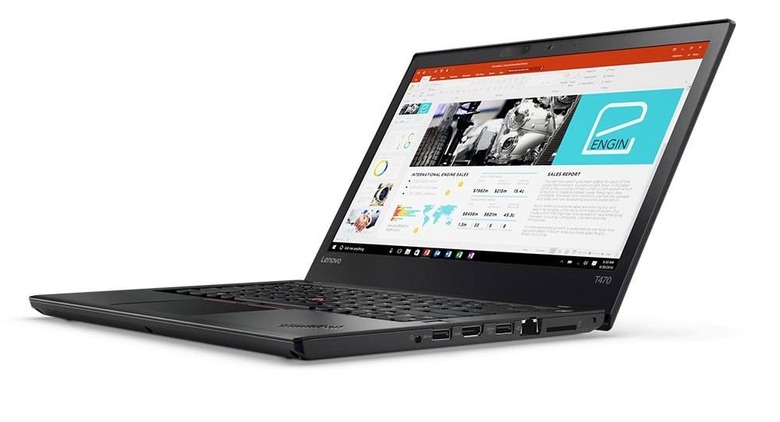 Lenovo ThinkPad Docks
Lenovo has always been good with peripherals, and the new ThinkPad docks could well lure some users of rival notebooks over to the company's accessories range. There are new USB Type-C and Thunderbolt 3 docks for CES 2017, intended to live on your desk and add multiple ports, display output, and power with a single cable. Pricing kicks off under $200 for the USB-C version.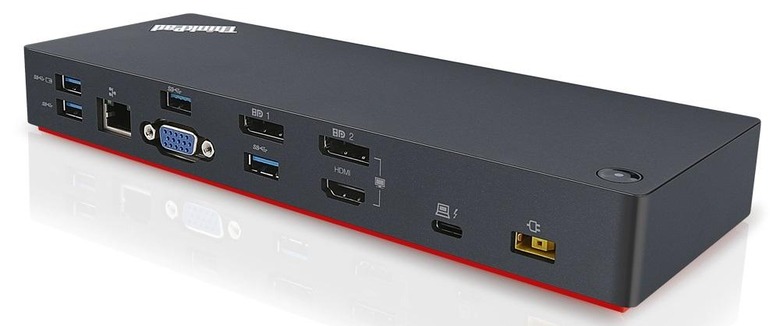 Lenovo ThinkVision P24h and P27h Monitors
Lenovo's newest monitors, the ThinkVision P24h and P27h, may not do away with bezels entirely, but they come very close. The super-skinny frames surround either 24- or 27-inch panels, both running at 2560 x 1440 resolution. As well as the usual display inputs, there's USB-C and the displays can act as desktop hubs with further USB ports.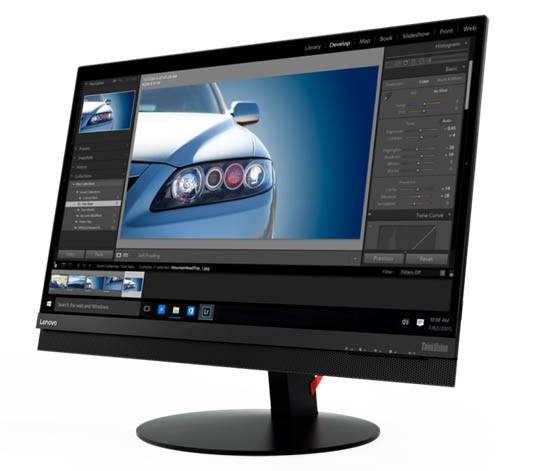 Wrap-Up
The ThinkPad line-up may be business-focused, but that doesn't mean consumers won't be interested. However, it's the ThinkVision displays and the ThinkPad Docks that we suspect many people will covet: after all, with notebooks like the new MacBook Pro switching to Thunderbolt 3, there are plenty of legacy peripherals out there that still need a way to connect. We'll know exactly what Lenovo has in store for its consumer range next week at CES itself.