Lenovo ThinkPad Yoga 370 launches with Thunderbolt 3 and 360-degree hinge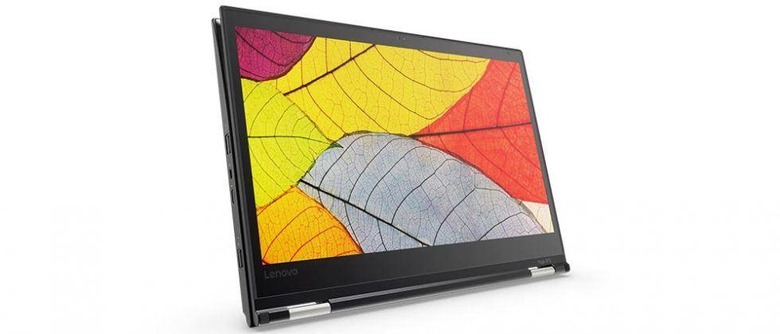 Lenovo's new array of business laptops are great, but maybe you need something a bit more flexible — a device that functions like a laptop when you need it to, but that can easily be converted into a 'tablet' or something similar to it. Thusly enters the company's new ThinkPad Yoga 370, the latest Yoga offering that brings a 360-degree hinge, integrated pen, and 10 hours of battery life.
If you're familiar with Lenovo's other Yoga offerings, you'll have a good idea of what the Yoga 370 has to offer. Unlike some of the models with a detachable tablet or a watchband hinge, this model resembles a business ThinkPad, only with the extra flexibility on top. As you'd expect, the 13.3-inch Full HD offering is a touchscreen and is joined by a built-in stylus (pen) for writing and drawing.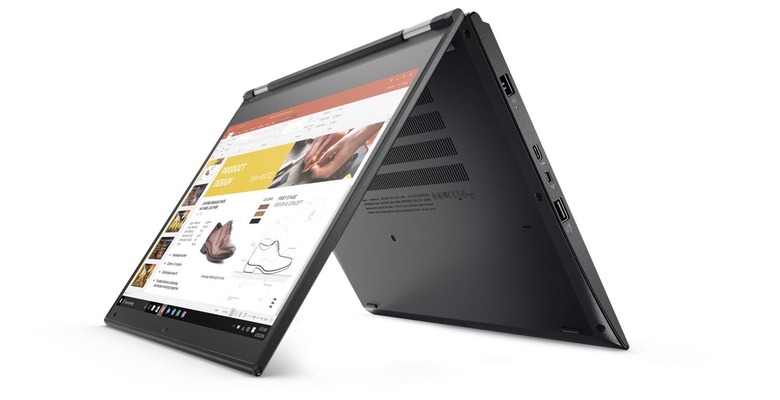 The flexible display aside, the Yoga 370 features a 3.17lbs starting weight, the newest Intel Core i processors, Intel HD Graphics 620, up to a 16GB of DDR4 memory and up to a 1TB PCI NVMe SSD. The laptop also features integrated stereo speakers paired alongside a 6-cell battery for ten hours of battery life.
As expected, the Yoga 370 has a bunch of connectivity options — there's the 802.11ac WiFi and Bluetooth 4.2 for wireless connections, as well as WiGig and NFC. These are joined by Thunderbolt 3 support, an audio combo jack, a micro SD card slot, HDMI, Display Port, and a pair of USB 3.0 ports. There's also dTPM 2.0 and Windows 10 Pro. This model will be available in both black and silver color options in March 2017 starting at $1,264 USD.