LenovoEMC PX2-300d with Milestone Arcus NVR Review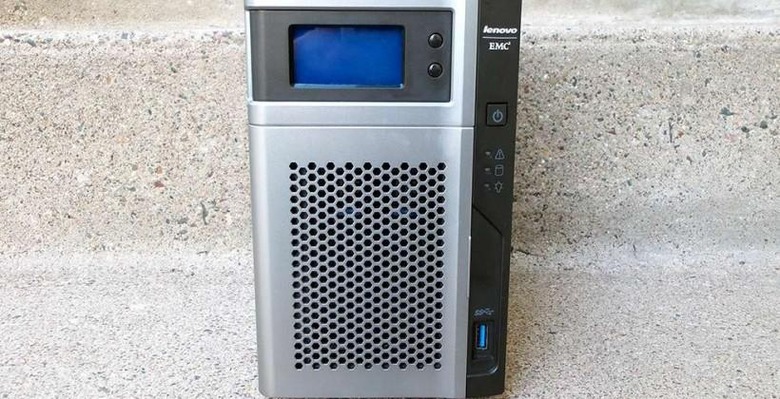 With the latest deliverable in NAS technology we've got the LenovoEMC PX2-300d with Milestone Arcus Network Video Recorder software embedded, complete with hardware you might recognize as a rather close relative of the Iomega PX2-300d in both looks and function – to a point. This is because both PX2-300d units are essentially made of the same basics on the outside, working now with the company's upgraded brand name (LenovoEMC) and taking on the mantel of big-power small-footprint NAS for SMB. Here we've also got the very first NVR (network video recorder) to feature Milestone Arcus; video management software that makes the whole process as quick and easy as possible.
Hardware
While we're not going to do a full-on comparison of this model to the PX2-300d we reviewed in the past, we can say this – even here seven months after we had that look, this NAS performs as good as ever. And for a machine that'll be spending most of its time hidden away from the everyday eyes of the public, it certainly isn't a half-bad looking unit to look at, either.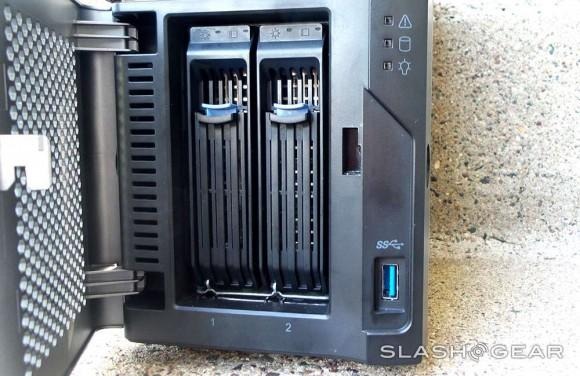 Inside the PX2-300d you'll be working with an Intel D525 Atom dual-core 1.8GHz paired with 2GB of RAM. This architecture is paired with two enterprise-glass drives able to be configured at either RAID 0 or 1, both behind a lock-able door with an array of round holes for regular airflow.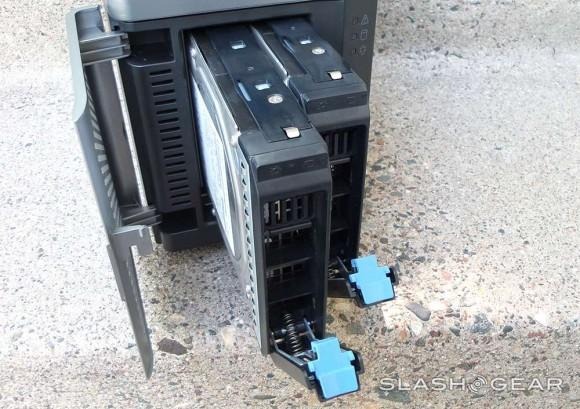 With this door open you'll be able to access two pop-out trays that are rather easy to work with while they lock in tight when you're not making a switch. These trays support both 2.5- and 3.5-inch drives.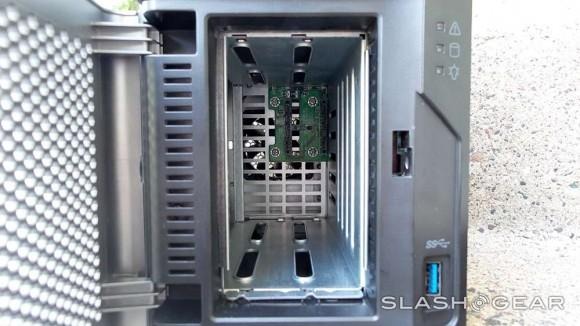 Also up front you'll find an LCD display which shows off the basics – time and date when you don't need the rest – network IP address or used/available capacity when your getting ready to connect or check your space. Display access is served by a single standard VGA out on this machine's back working with MindTree software interface.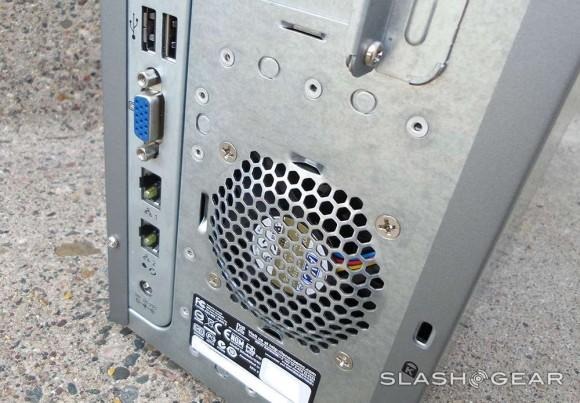 Also at this hardware's back are two USB 2.0 ports, two ethernet ports (so you can connect two separate internet sources in case one fails, for example), and a power port. There's also a teeny-tiny reset button there as well. The backside also features a rather silent-running fan that'll blow air through the whole construct real slick – especially given the straight-shot openness from the back to the front. The front also features a single USB 3.0 port for good measure.
Software
Configuration of this system is extremely easy, especially when you've got a set of eyes as simple as the M1011 Axis Network Camera unit we've been provided. This system is able to work with a total of 20 surveillance cameras at once, the system attaching to them each with Milestone's Arcus system with a simple icon for each camera.

NOTE: This setup supports a wide variety of cameras from several major brands – Axis, Bosch, ACTi, Canon, Panasonic, & others, and several different connections work as well. IP cameras (both Fixed & PTZ), USB, and analog cameras (connected via IP encoder) are all set to work right out of the box.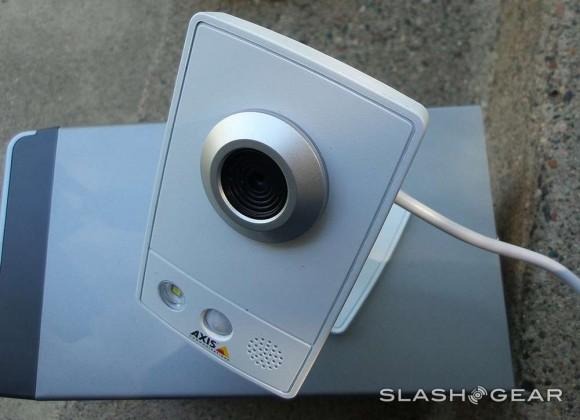 Each camera appears (if connected to your personal network) automatically. You can also do a simple search for any "missing" cameras found by their IP address as well, while a single configuration button appears for each of them offering up a collection of controls for Video like Codec (H.264 or MPEG-4, for example), Frames per second, and Resolution.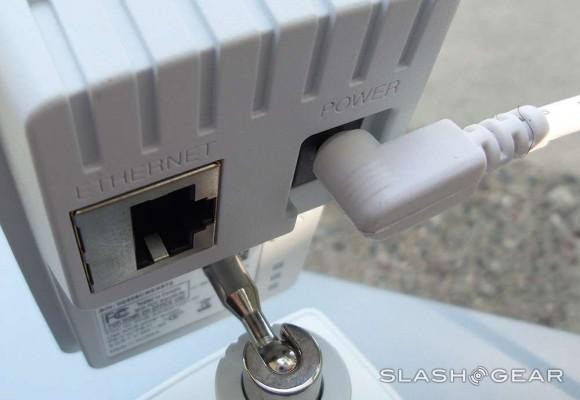 Each camera is attached to its unique given name and also has options for Recording and Motion Detection where applicable. You can set a single camera's retention time for a certain period of time for a week and another for a period of minutes, and each camera's disk usage is made plain from the front.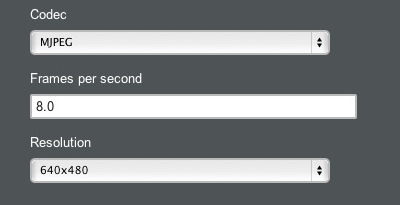 In addition to Arcus working on the base beast here, there's both Android and iPhone/iPad apps made to access your camera network on the go.
UPDATE: Included updated Android Google Play app store link!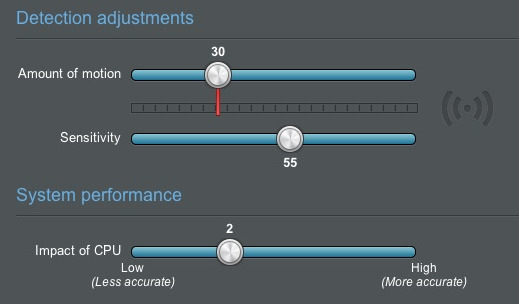 As it was when we first reviewed the PX2-300d, complete with its software build back then, this configuration affords you the ability to access data in your personal cloud with Amazon S3, Mozy Pro, and EMC Atmos. Axis Video Hosting is also available while OS X users may want to opt for an Apple Time Machine backup solution – every test we've performed with each of these connections has worked just as well as the last so far – including massive files from one location to another inside our own personal network.
In testing this drive for raw speed on a gigabit ethernet connection, this LenovoEMC PX2-300d unit kicked out 80 MB/s write speeds and 75 MB/s read speeds on average. That should be plenty fast for your standard SMB or home network needs on a regular basis.
Wrap-up
You'll find this particular solution – complete with Milestone Arcus software – ringing in at $1,000 USD with four camera licenses attached. The majority of this cost kicked in with the drives and the Milestone Arcus software above the case on its own, but it's the final amalgamation of software and hardware here that makes the case for a solid small network surveillance solution – you'll want it all in the end.
This configuration includes a full year of Milestone Arcus software updates for free, and as the case is made to allow a variety of drives flipped in-and-out with ease, you can rest easy knowing you'll be ready for any hardware upgrades you need in the future as well. While LenovoEMC lets it be known that several solutions are available for those with larger needs, this most "basic" package is exactly the place we'd be sarting. Unless of course you need a four-drive PX4-300d with 8TB and 16 camera licenses, of course – they've got that configuration available immediately if not soon, as well.