Lenovo Z5s Official Release Rings A Familiar Bell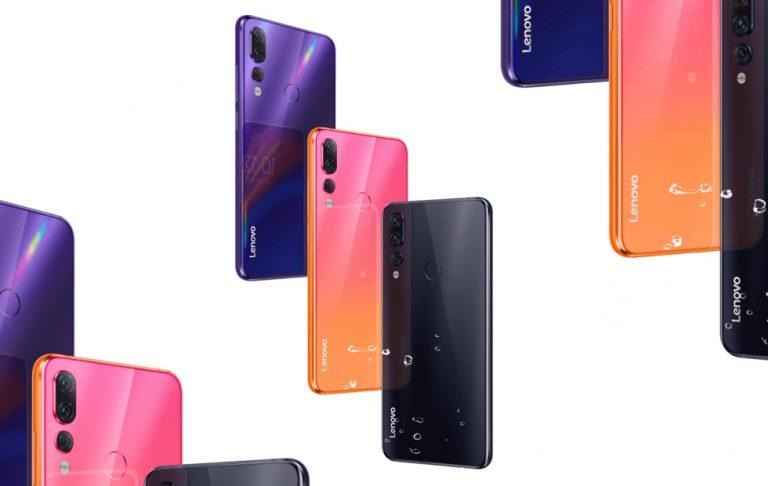 The Lenovo Z5s was revealed today alongside the slightly more impressive Z5 Pro GT. The Lenovo Z5s might look familiar to you – and it should, if you're a keen watcher of the worldwide smartphone release market. This device looks a whole lot like the Huawei P20 Pro – but it's just a LITTLE bit different – on the inside, at least.
The Lenovo Z5s has a 156.7 x 74.5 x 7.85mm body with a weight of 172g and a 6.3-inch display with 1080 x 2340 pixels. The Huawei P20 Pro has a 155 x 73.9 x 7.8mm body, a weight of 180g, and a 6.1-inch display with 1080 x 2240 pixels. They look very, very similar at first glance. They both feature a three-camera array on their back arranged with two cameras in one pod, a third camera separate, and an LED flash nearby.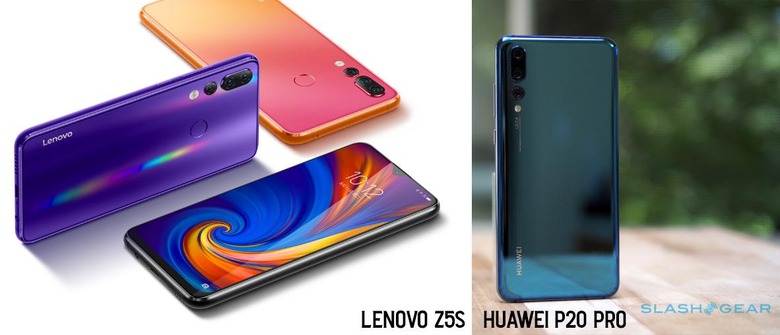 This Lenovo Z5s has a Qualcomm Snapdragon 710 processor with 4GB RAM and 64GB internal storage. Its back-facing camera setup includes 16-megapixel (f/1.8) + 8-megapixel (f/2.4) + 5-megapixel (f/2.4) cameras, and it'll be launching with Android Pie with ZUI 10 (Lenovo's Android iteration). The biggest differences between the Lenovo Z5s and its long-lost cousin from Huawei are in the LCD panel (instead of OLED), a fingerprint reader on the Z5s's back, and a slightly different "droplet" notch on the Lenovo phone.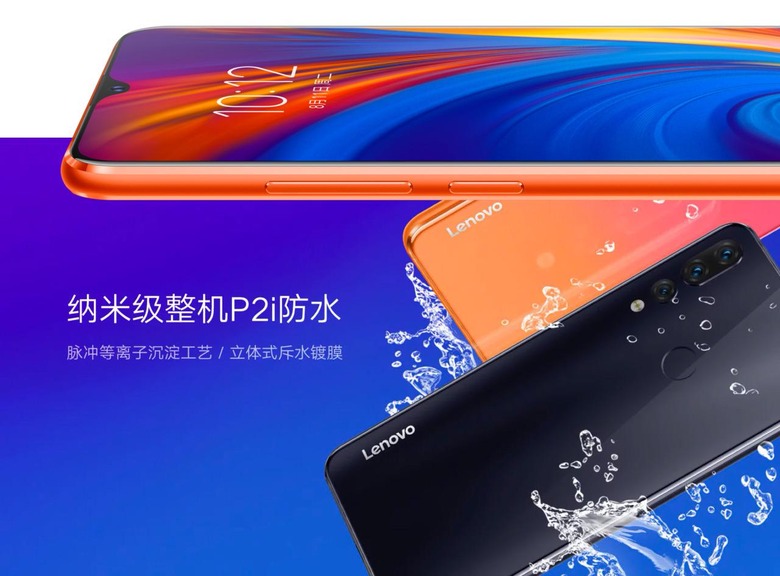 Inside the Lenovo Z5s is a 3,300mAh battery and a headphone jack, and its backside carries one of an array of shiny color-changing tones. Again, not unlike what Huawei offers in its P20 Pro line. There's no NFC on this Z5s model, though, so for mobile payments and wallets it's a non-starter.
The price, on the other hand, is a real winner. The Lenovo Z5s is set to be available for pre-order starting today for around 1,398 yuan – that's approximately $202 USD, and an actual real value by most measures. That'll get you the Lenovo Z5s with 4GB RAM and 64GB internal storage. Have a peek at the timeline below for more on Lenovo's latest phones.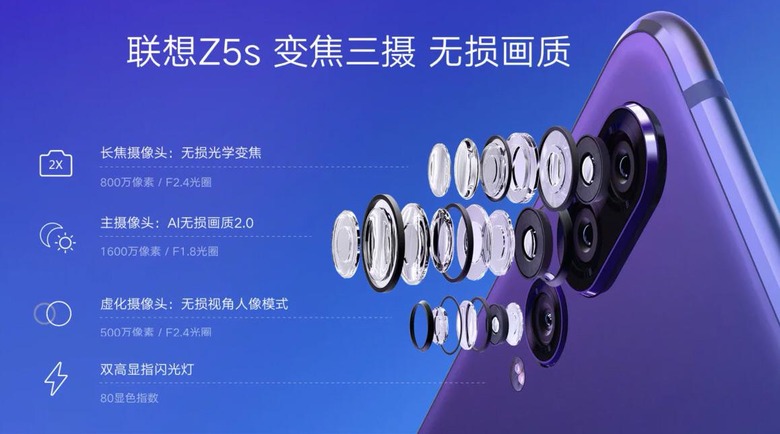 We don't expect you'll find this phone available in the United States any time soon, but in China you'll find it out in force very, very soon (December 24th, 2018). Other variants of the phone include a 6GB RAM + 64GB internal storage edition and an edition with 6GB RAM and 128GB internal storage. The former will run 1,598 Yuan, while the latter will cost closer to 1,898 Yuan – that's $232 and $275 respectively and approximately.