Lenovo Yoga 910 hands-on: Same skinny 360 style; bigger, better display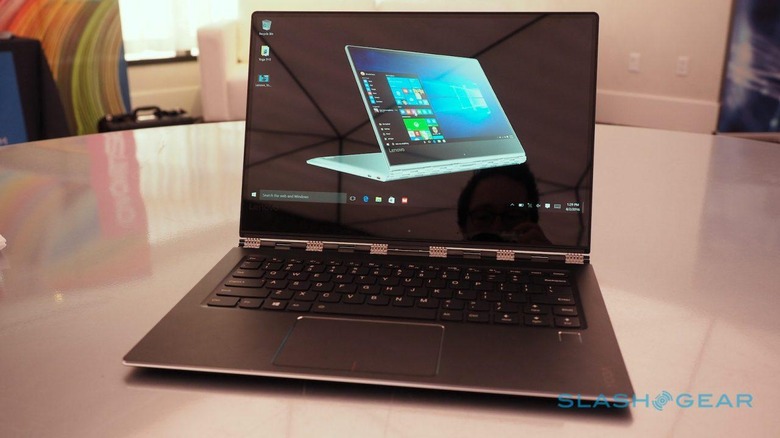 Fitting more laptop into less chassis is an admirable goal, and Lenovo has done just that with the new Yoga 910, increasing screen size without sacrificing portability. An upgrade to the well-received Yoga 900, the new notebook packs a 13.9-inch display into a form-factor that – despite being slimmer in all dimensions – its predecessor could only fit a 13.3-inch screen into.
Lenovo will offer two panels, either a Full HD 1920 x 1080 IPS screen, or a 4K 3840 x 2160 version as an upgrade, both of which support touch. Side-by-side, the Yoga 910's skinnier bezels – 5mm on all but one of the sides – are clear.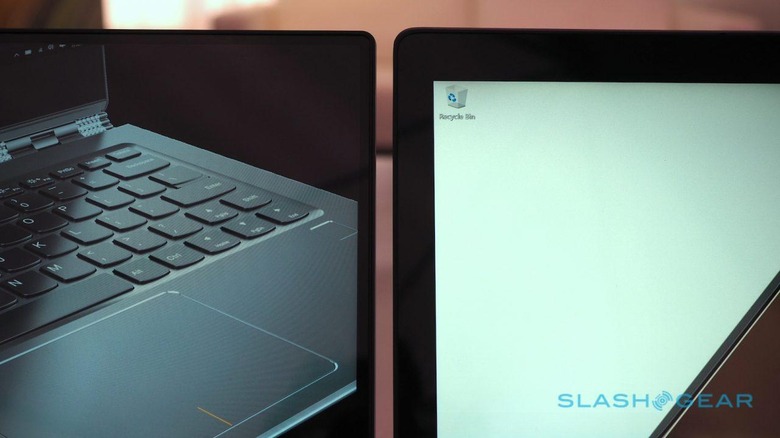 Although slightly smaller, the Yoga 910 is actually slightly heavier than the old version, at 3.04 pounds (versus 2.8 pounds). That's down to a change in construction: unlike the mixture of plastic and metal of the Yoga 900, the new model switches to full CNC aluminum.
That adds up to a more rigid, resilient notebook, and of course a tablet too, since Lenovo still uses its "Watchband Hinge" design. That allows the touchscreen to rotate all the way around; the mechanism is firm and stable, both easy to use but also stiff enough to hold the Yoga 910 at any angle.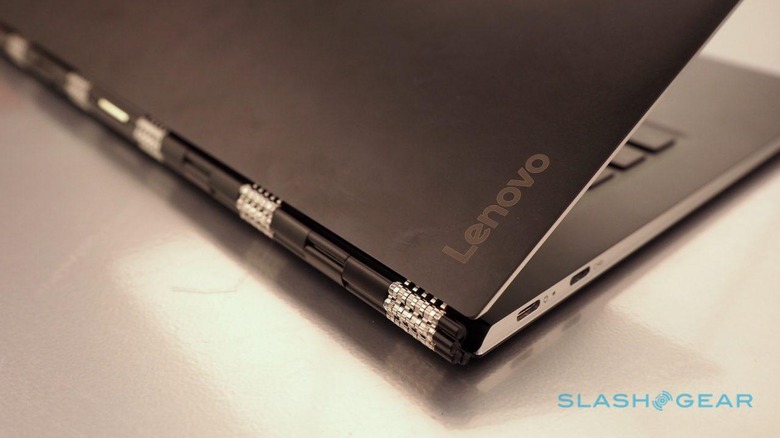 Narrower bezels aren't the only improvement. Lenovo gave the Yoga 910 slightly larger keycaps for more comfortable typing, while the keyboard has been reworked for larger Return and Backspace keys.
The trackpad is bigger this time around, too, and there's a fingerprint scanner with Windows 10 Hello support.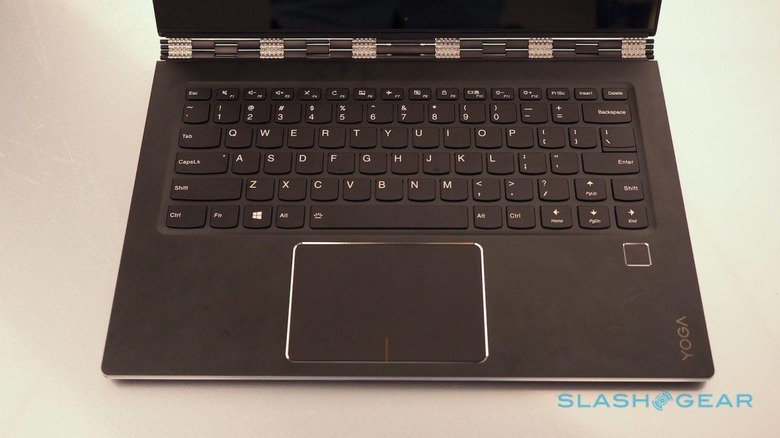 The Yoga 910 embraces USB-C, with two of the new ports on one side – one USB 3.0 with video out, the other USB 2.0 and which handles charging the laptop – while a regular USB 3.0 with always-on charging for peripherals is on the opposite side. There's also a combo audio in/out port, WiFi 801.11ac, and Bluetooth 4.1.
In fact, the only potential frustration that stands out is the absence of a memory card reader: the Yoga 900's SD slot has been dropped in the hunt for a skinnier chassis.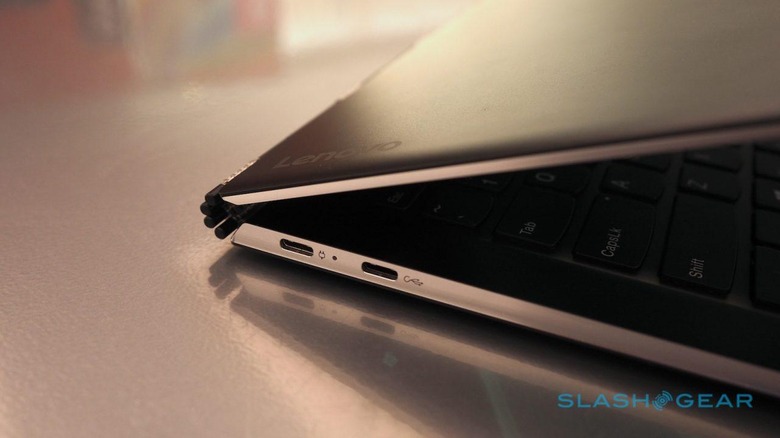 Still, extra runtime might well make up for that. Inside the Yoga 910 there's a larger battery than before: a 78 Wh Li-Ion rather than the 64 Wh of the old notebook. Lenovo says that should be good for up to 10.5 hours with the 4K display, or a hefty 15.5 hours with the Full HD panel.
You also get a choice of Intel's 7th Generation processors, up to Core i7, along with up to 16GB of memory, up to 1TB of PCIe SSD storage, and Intel HD Graphics.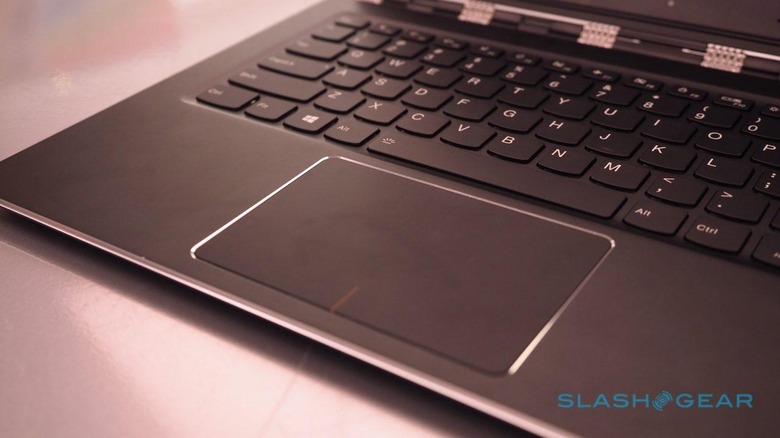 A 720p webcam, dual-array microphone, and twin JBL speakers round out the A/V.
Altogether, it represents pretty much everything owners liked about the Yoga 900, but with faster hardware, a bigger display, and the promise of more battery life. Lenovo says the Yoga 910 will go on sale priced from $1,199 for the 8GB model with 256GB of SSD, while the 4K version with 16GB of memory and 512GB of SSD will start at $1,499.