Lenovo YOGA 900 hands-on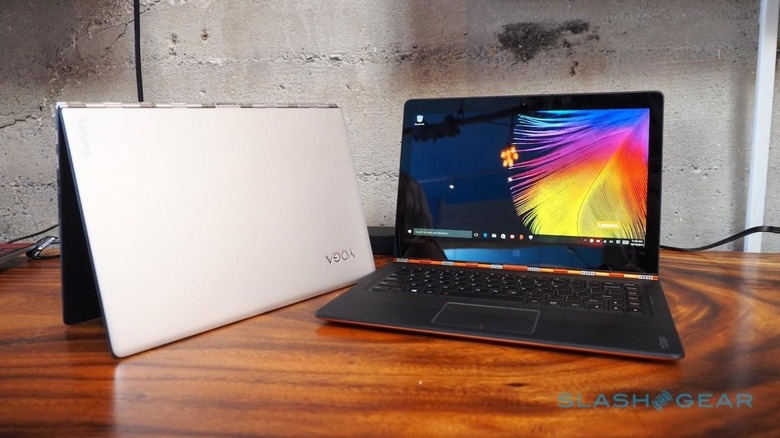 Clever hinges are in fashion this month, but Lenovo is more confident than most that it has the right way to flip a convertible notebook 360-degrees with the YOGA 900. The latest iteration of the form-factor switching ultraportable, as well as an Intel Skylake upgrade the 1.29kg convertible promises more touchscreen stability as well as greater runtime.
Lenovo notebooks have always been known for getting the essentials right, and the new YOGA 900 has a better keyboard than its predecessor. Most notably it gained an extra row, reducing the amount of time you have to spend hitting the Fn modifier.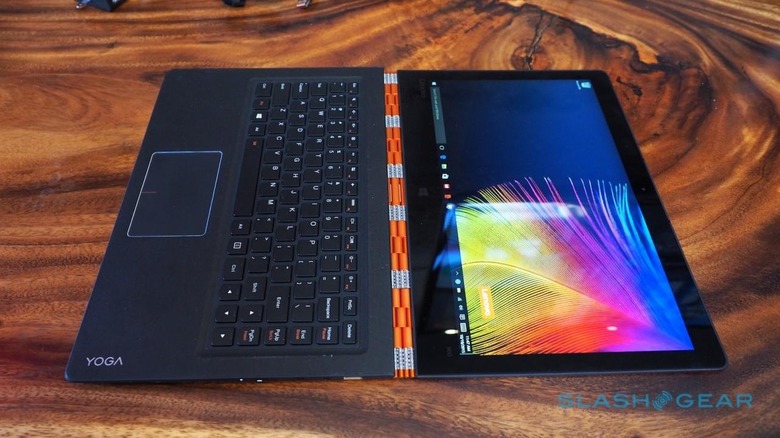 The keys themselves are well spaced and have decent travel despite the relatively shallow tray. Lenovo has used the space to fit around 50-percent more battery capacity than the outgoing YOGA, which despite the heavy-hitting Core i5 and i7 processor options should last around eight hours, so the company claims.
As for the display, it's very reflective but the 3200 x 1800 resolution shines through. Touch actions proved responsive in my brief time with the notebook.
Much of the YOGA 900's charm is in its detailing. The watch band hinge is an obvious point, evolved from when we first saw it in 2014, and now color-customized to match the rest of the chassis. The gear sets have been adjusted so that they not only damp hinge wobble more efficiently, but feel better as you rotate it through 360-degrees.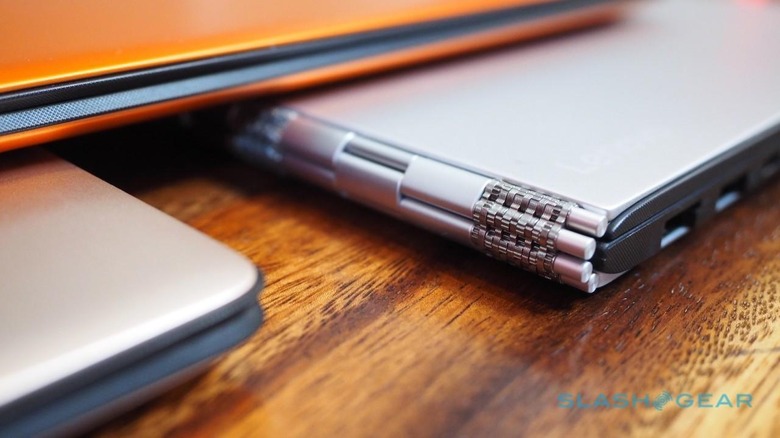 Integrated into that hinge is the YOGA 900's cooling, with hair-thick fins that help keep the convertible chilly under load while avoiding too much fan noise. That wasn't something I could particularly test out in Lenovo's demo area, but since a common criticism of x86-based tablets is that they're often much louder than their ARM-based rivals, it'll be interesting to see just how quiet the YOGA 900 can be.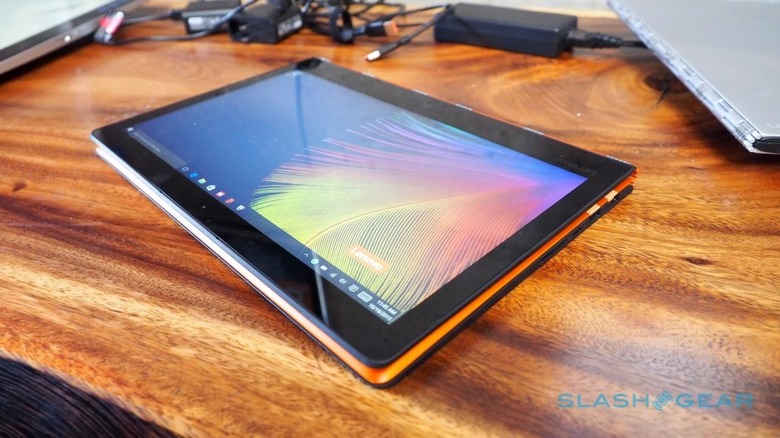 We're seeing a number of interesting form-factors in Windows 10 tablets that don't sacrifice on text-entry options this month.
Microsoft's Surface Pro 4 and Surface Book offer two options, but Lenovo's design is even more wedded to its keyboard but does't demand a compromise in portability in the process: it's 14.9mm thick rather than the 22.8mm of the Surface Book with keyboard docked.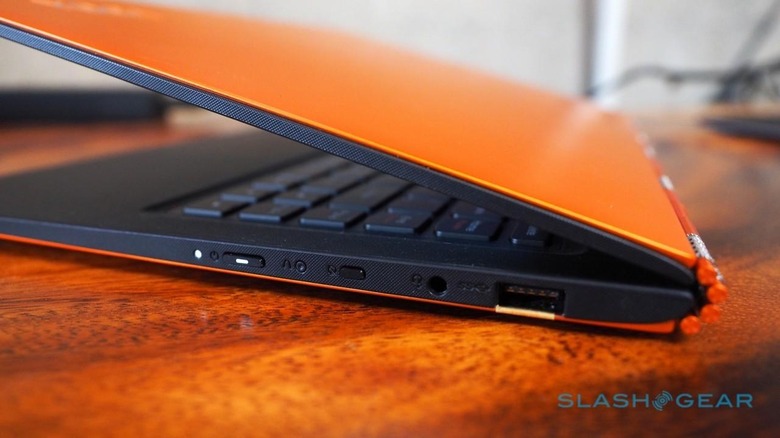 If you value portability and you demand the performance of a full PC, the YOGA 900 may not be the cheapest convertible out there but, compared to a decent traditional laptop and a separate tablet, it looks to tick the boxes for those who want everything in one. It's on sale today, priced from $1,199.99.
[gallerybanner p=410272]