Lenovo Y50 Touch Review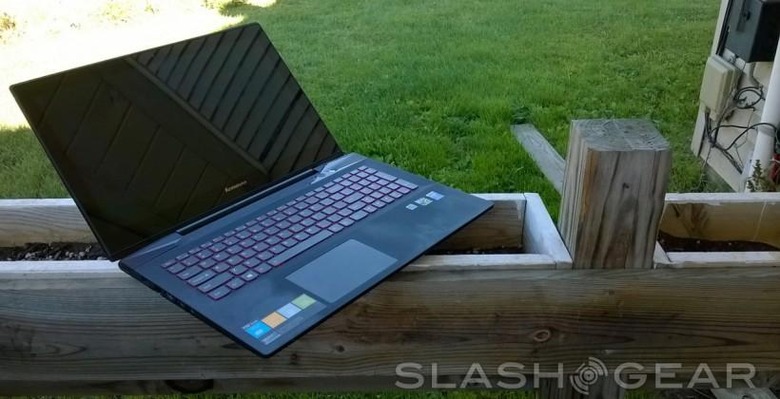 Lenovo is leaving no stone unturned. Want a slim and sleek convertible laptop? They've got you covered. Want a tablet with a built-in projector? They've got that, too. Want a gaming machine boasting a combination of raw power and edgy design? Enter the Lenovo Y50 Touch, a beast of a laptop with a design that lets you know what it's all about before you even fire it up. The Y50 Touch boasts superior hardware from all angles: there's JBL speakers, fourth-gen Intel processors, NVIDIA graphics, a Full HD display, and more. Does the laptop hold up under scrutiny, however, or is it ultimately all flashy designs and big claims? Read our full SlashGear review to find out!
Hardware
The Y50 Touch is dense and smooth to the touch, feeling incredibly sturdy with no wayward creaking plastic or loose hinges. It follows the same basic design we see with Lenovo's other laptops — dark and subtle — but with distinct dark red trimming that makes the speakers pop. That red goes from subtle to in-your-face when you start using the AccuType keyboard, however, which features a bright red backlight that is easy on the eyes.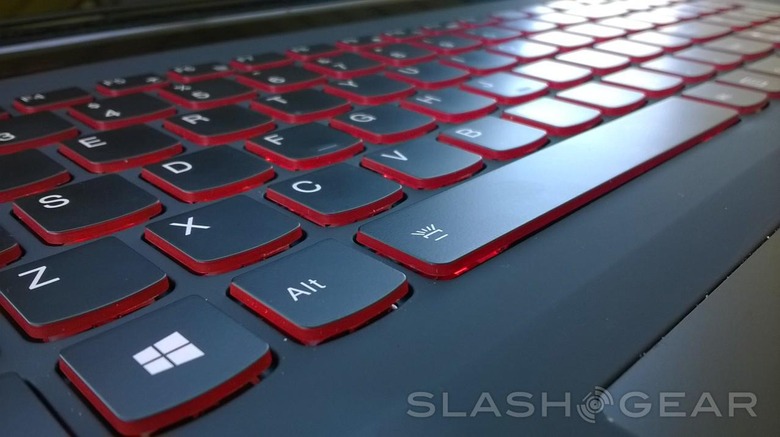 That keyboard is complemented by the red accents and honeycomb vents, which follow the same sharp angles employed in other areas of the laptop's design. This is topped off by a mixture of matte plastic around the keyboard, glossy plastics around the speakers and display, and the brushed metal top of the machine. It is important to note that the feel of the laptop is one of its more notable points — unlike some of the company's workstation laptops, this one feels very solid and durable when held.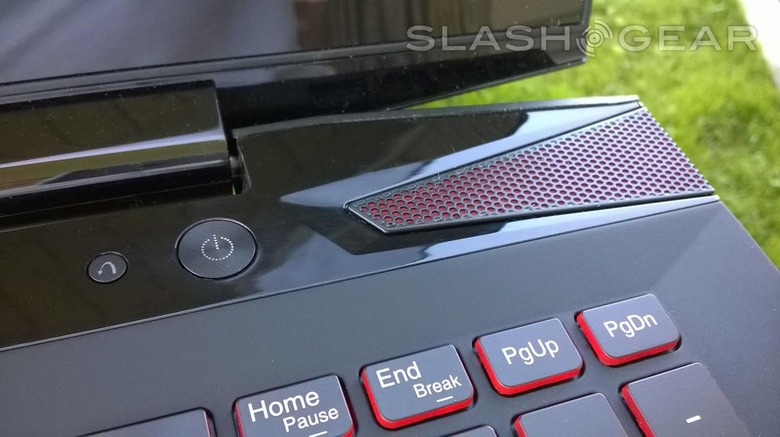 The Y50 Touch is available in different configurations, with our model toting a fourth-gen Intel Core i7-4700HQ 2.4GHz processor, 8GB of RAM (you can get 16GB, as well), and a 15.6-inch Full HD LED backlit multi-touch display. Graphics come by way of an NVIDIA GeForce GTX 860M 2GB card, and is complemented by JBL speakers with Dolby Advanced Audio. The webcam has a 720p resolution, storage is a hybrid 1TB 5400rpm HDD and an 8GB SSHD, and there's both Bluetooth 4.0 and 802.11 a/b/g/n WiFi (802.11ac is also available).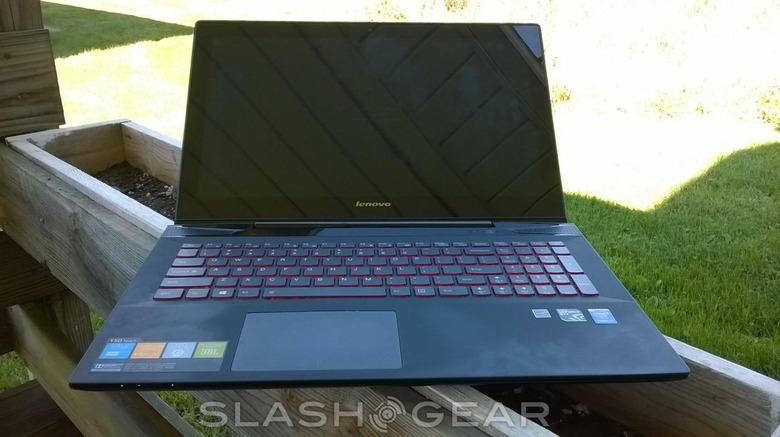 Ports are numerous, and the trio of USB slots in particular (two 3.0 and one 2.0) feature red accents that join the keyboard and speakers. There's a single combo audio jack, HDMI-out, a 4-in-1 card reader that support SD, SDXC, SDHC, and MMC, RJ45, and SPDIF. This is all wrapped up into a complete package that keeps things fairly slim with a thickness of 0.9-inches and a weight of 5.29lbs.
The design is distinctly aimed at the gaming crowd — you'd be hard-pressed to find a business professional who'd tote it into a boardroom — and it wears its style well. The combination of sturdy construction and a surprisingly thin profile both stand out, and are welcomed features.
Software
The Y50 Touch comes pre-loaded with some software that you may find useful, though there are a couple applications you might be uninstalling fairly soon after use. Lenovo included its own software, which you'll be familiar with if you've used a ThinkPad or similar device in recent times: Lenovo Cloud Storage, VeriFace Pro, and Companion. Joining it is a fairly eclectic array of other applications: Zinio Online Newsstand, Skype, Evernote, and Amazon Kindle for PC. There are two trials included, as well: Microsoft Office 365 Home Premium and McAfee Internet Security (both are 30-day trials).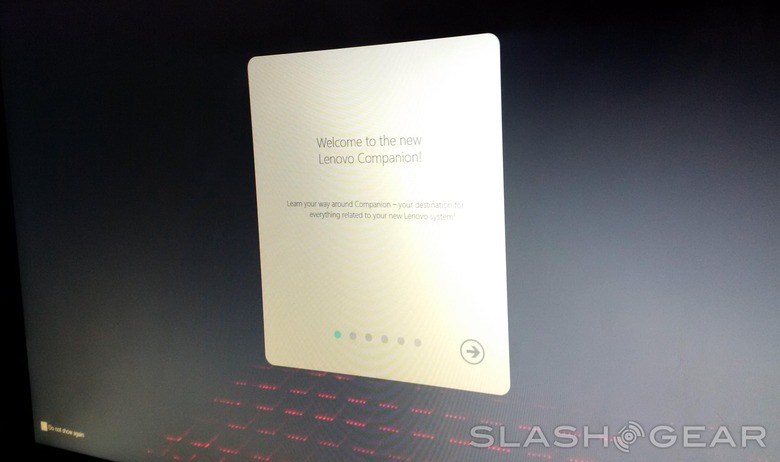 Performance and Battery
Performance is fine, as you'd expect, though it isn't Lenovo's only powerful laptop. The ThinkPad W540 that we recently reviewed, for example, scored 3216/12,101 in the same benchmark tests, as compared to the Y50 Touch's 2974/10509. That's due to the W540's slightly better hardware configuration, of course, but it serves to show that there's more than one option from Lenovo for those in need of a performance machine.
As far as battery life goes, the number of hours you'll get will depend on how you're using it. Casual Internet browsing will have you getting many solid hours of usage in before charging again, while cranking away at your favorite game will deplete the battery quite a bit faster. Our model features a a 4-cell 54 Watt hour Lithium-ion battery, which Lenovo says should get you up to 5 hours of run time if you're just browsing the Web. That is indeed true — we got a handful of hours out of the machine when just putzing around the Web. That number begins to fall when you add in more strenuous activities, and so while you'll be able to play your games away from an outlet, you shouldn't expect to do so for more than a couple of hours.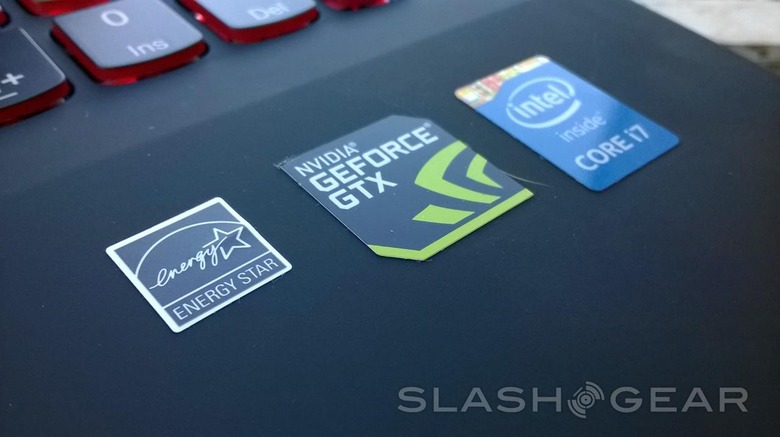 Conclusion
There's nothing to dislike about the Y50 Touch, unless you're finicky about wanting the trackpad centered. It is solid from all angles, bringing with it a clean and mean design that makes no bones about what kind of performance can be expected. Unlike some other models, this laptop feels very solid and well-built, nary a creak of plastic to be found. This combination of design, construction, and performance means all your needs will be satisfied, and so the gamers among us can rest assured that the Y50 Touch is an all around solid choice. Prices start at $1,369 USD.