Lenovo ThinkPad W540 Review - Old-School Pride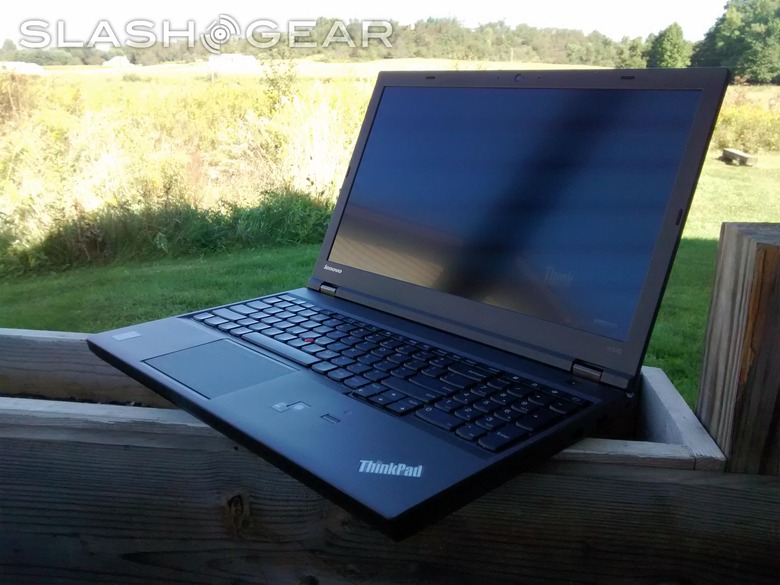 The ThinkPad's distant history is pocked with no-nonsense business machines sporting plain designs and thick bodies. Those are largely a thing of the past, with the newest ThinkPads coming with a side dish of sleekness that make them stand out from systems of days gone by. Such isn't the case with Lenovo's new ThinkPad W540, a mobile workstation targeted at business users that in some ways harkens back to the old T-Series designs. That's not a criticism, mind you. There's something refreshing about a laptop that isn't partly based on being overtly stylish, instead zeroing in on functionality for those who care most about what the machine can do. Does the W540's functionality match its boardroom aesthetic, though? Read our full SlashGear review to find out!
Hardware
The ThinkPad W540 features a somewhat textured plastic body that is notably thick when compared to your average modern laptop, but no more so than you'd expect for a workstation of its caliber. The trackpad is large and button-less, the keyboard is the traditional ThinkPad offering, and the display is matte framed by thick bezels and large metal hinges. The design certainly falls in the realm of "business chic".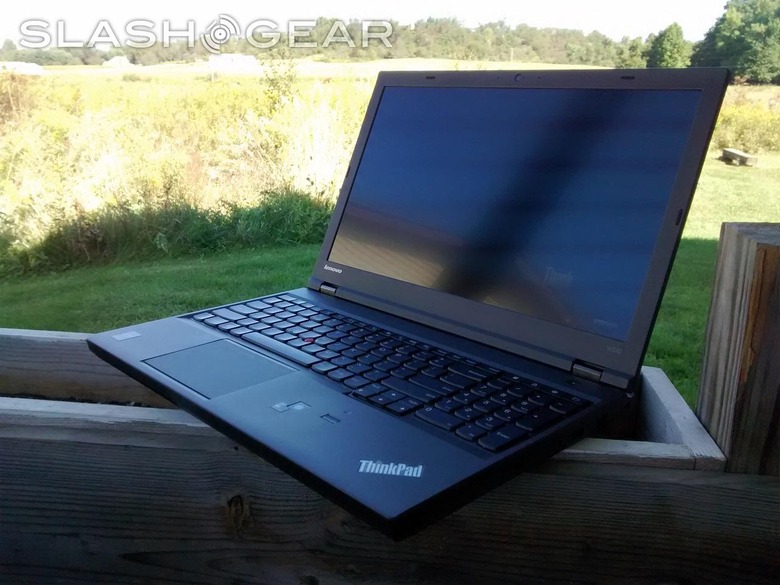 Various configurations are available with up to a fourth-generation Intel Core i7 Quad and Extreme CPU, as well as NVIDIA Quadro graphics and up to a 1TB HDD (or a 512GB SSD). The system can be had with Windows 8.1 Pro 64 or Windows 7 Pro. Though the system is large, it is hailed as the most portable of the W-Series, weighing in at 5.57lbs. The power adapter has been trimmed down by 30-percent over other models, as well, making it more portable.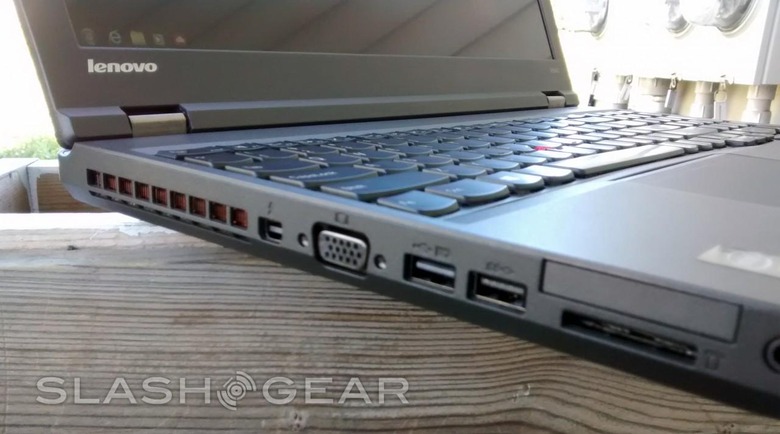 The laptop can be had with either a 15.5-inch 3K display (2880 x 1620), or a 15.6-inch display with a Full HD 1080p resolution. There's support for up to 32GB of memory, a 6-cell or a 9-cell battery, an optical drive, Dolby Home Theater version 4, Bluetooth 4.0, and an HD webcam.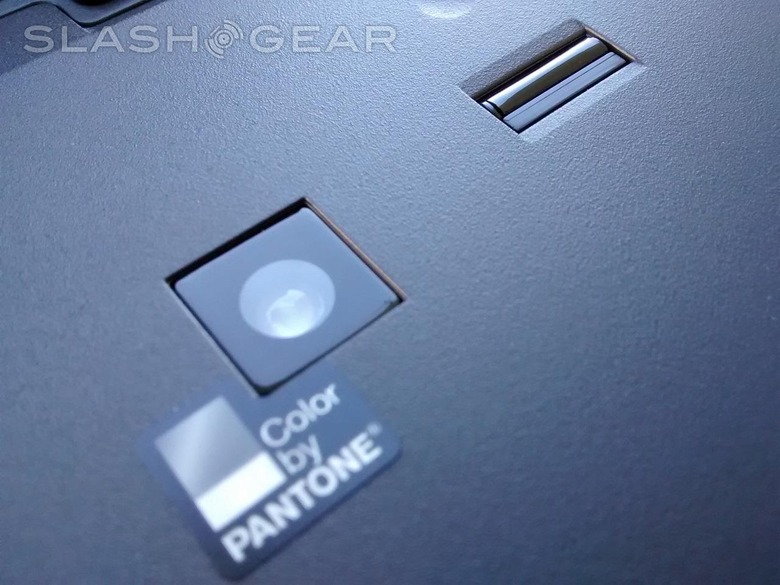 The ports available are extensive, including VGA, a pair of USB 3.0 ports and a pair of USB 2.0 ports, support for a Smart Card, a single combo audio jack, Ethernet, a 4-in-1 card reader, Thunderbolt, and a Kensington Lock. As you'll notice in the images, there's also a fingerprint reader for biometric security, as well as an X-Rite PANTONE color calibrator.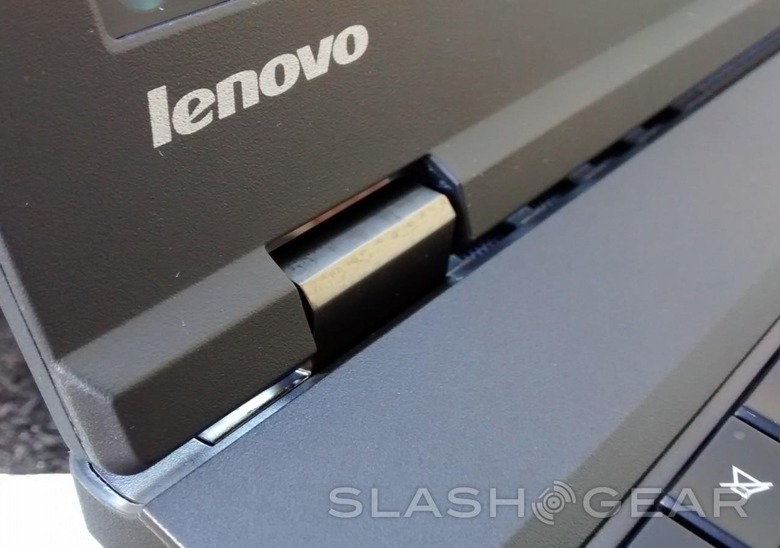 Battery
With our system's battery, we were rated to get 6 or more hours of run time on a charge, and after using the machine in different fashions, that rating seems spot on, if not slightly modest. Simple general usage like Web browsing and light tasks will get you several hours, while more strenuous things like encoding video files back-to-back still got us at least four hours of run time on a charge. Obviously how long you get will be dependent on things like screen brightness, system usage, and whether you're using the 6-cell or 9-cell battery.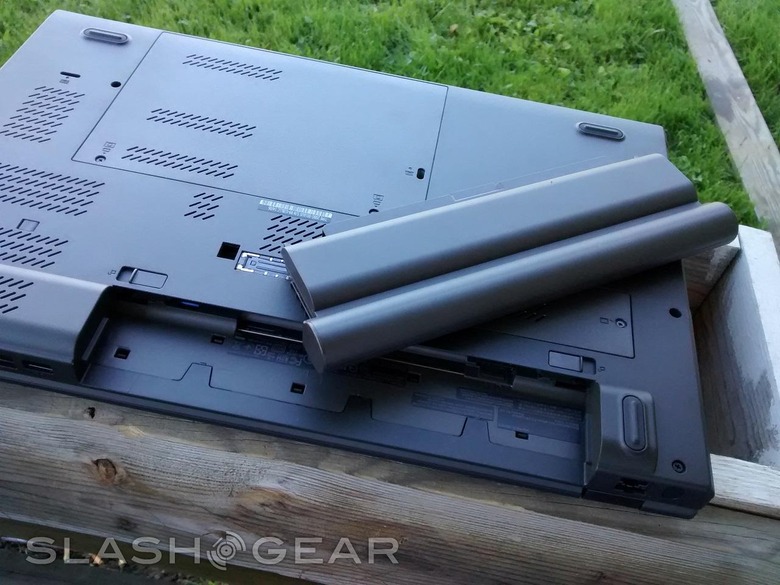 Performance
As expected, performance is the ThinkPad W540's strong point, with it far outpacing the company's other recent machines and pushing out enough power to accomplish whatever hefty task you might have. There were no performance hitches in any way, and the laptop handled the tasks we threw at it with ease. You can compare its GeekBench 3 score to that of other laptops we've reviewed by hitting up the Laptop Reviews portal.
Wrap-Up
The ThinkPad W540 is definitely for the business workers among us who need a machine more robust than the average ultrabook. Those who will find this offering appealing are of a certain sort: people who prefer having all the ports and functions they need rather than unnecessary frills and thinness; those who want a laptop that doesn't make a show of itself during meetings; anybody who merely wants a laptop able to handle demanding use, and nothing more.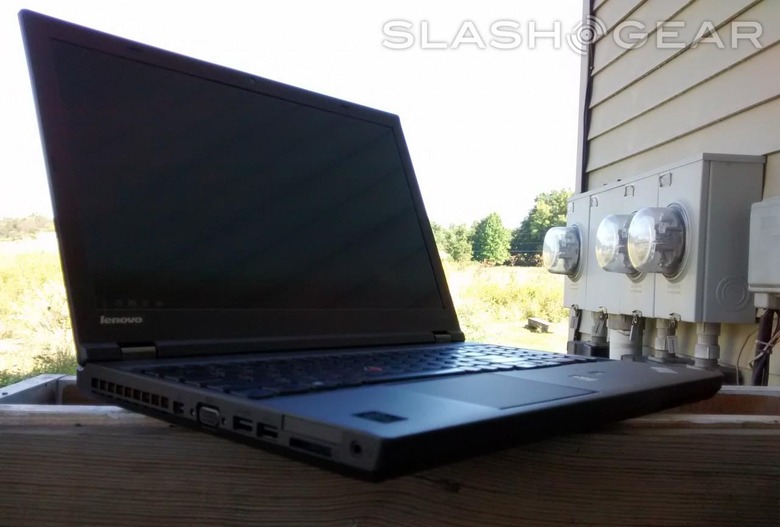 The machine has the hardware needed for tasks ranging from video work to animation, graphic design, and other activities beyond typing data sheets and compiling reports. The battery life is quite commendable given the specs, able to put out a few hours of run time even when demanding use is taking place, and even longer when one is simply browsing or reading. Despite all it has to offer, the machine is still light in comparison to competing models, ensuring you won't strain your shoulder lugging it around. For these reasons the W540 is definitely a laptop to consider if you're in the market for a business machine.
Price starts at $1,259 USD.