Lenovo Yoga Tablet 2 Pro hands-on with integrated projector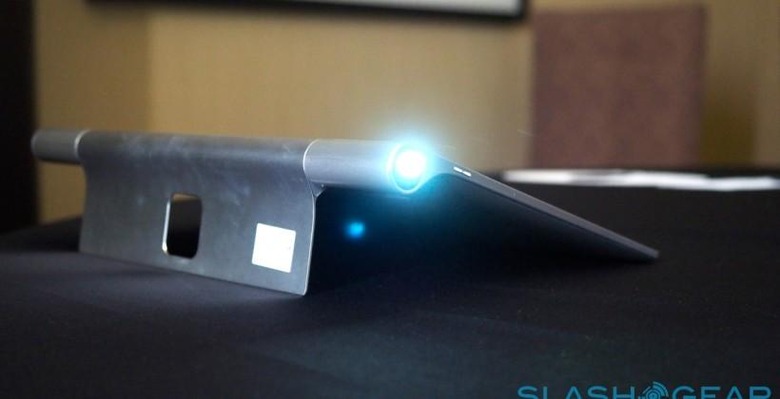 Among Lenovo's newly unveiled products lie a couple distinguished features — the YOGA 3 Pro's watchband hinge, for example, and the YOGA Tablet 2 Pro's integrated Pico projector. With the projector, the need to connect to an external display is eliminated — any empty wall can be transformed into a display, whether to give a presentation or watch an impromptu movie. To complement the video feature is a JBL sound system complete with a subwoofer. which brings audio quality above and beyond what you get from the average Android slate.
The YOGA Tablet 2 Pro features a 13-inch display with a resolution of 2560 x 1440. To complement this is the integrated Pico projector, which casts a 16:9 aspect ratio image other whatever surface the viewer would like at 50-inches. The image automatically adjusts, removing hassle, and there's the promise of three hours of battery life when using the projector, which means a couple movies could be watched while on the go.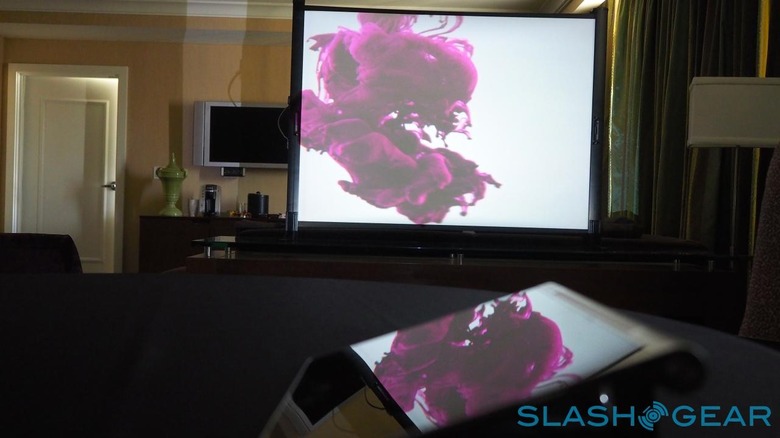 Another unique aspect to the YOGA Tablet 2 Pro is the addition of a fourth mode called "Hang", which allows users to hang the tablet if desired (check out the gallery below for examples). This joins the familiar Hold, Tilt, and Stand modes, each useful for different types of usage.
As far as specs go, the tablet runs an Intel Atom Z3745 1.86GHz processor alongside 2GB of RAM and 32GB of internal storage (microSD expansion slot supports up to 64GB). There's a total of two front 1.5W large-chamber speakers and the rear 5W JBL subwoofer, as well as both Dolby Audio and Wolfson Master Hi-Fi.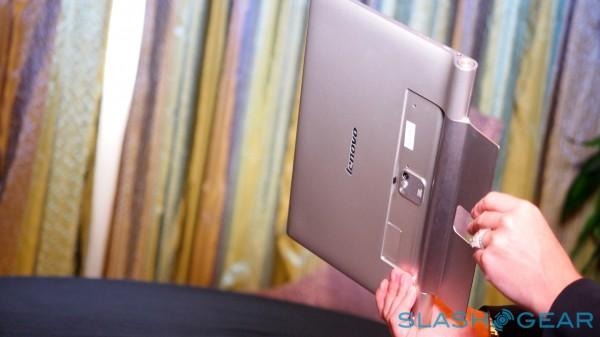 An 8-megapixel camera with auto focus is on the back of the slate, while a 1.6MP front-facing camera is also available. With the exception of using the projector, users can expect up to 15 hours of run time on a charge.
You'll be able to grab the YOGA Tablet 2 Pro for yourself at the end of October. This tablet will starting at $499.99 USD inside the United States.