Lenovo ThinkCentre business-centric all-in-one leaks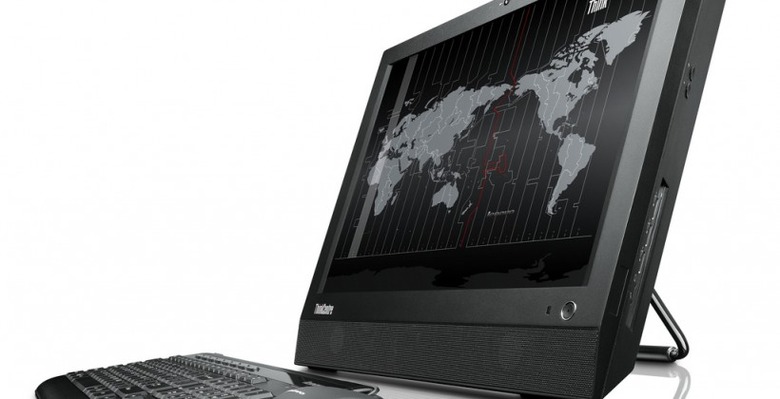 We love a little mystery, especially when that mystery is fuelled by a manufacturer themselves, and Lenovo have done us proud today with a new all-in-one PC.  While the company is no stranger to all-in-ones – we reviewed their IdeaCentre C300 back in August – what makes this unnamed model different is that it's the first in the Lenovo ThinkCentre range, an all-in-one targeted at business users.
According to Lenovo's Flickr account, this desktop is "Lenovo's first business class, Think-branded all-in-one PC announcing soon at EDUCAUSE 09."  There's no spec sheet or name to go along with it, so all we know is that it looks to come with a wireless keyboard and mouse, have an integrated webcam, together with three USB 2.0 and audio in/out ports on the side.
Given the EDUCAUSE 09 launch, it's also a reasonable assumption that Lenovo might be targeting this ThinkCentre machine at schools and colleges, too.  Could it have a touchscreen?  Might it use Intel's Pine Trail processors like the KND K1850 we spotted earlier this month?  Only time will tell.
[via Thinkpads.com]