KND K1850 is first Pine Trail Atom nettop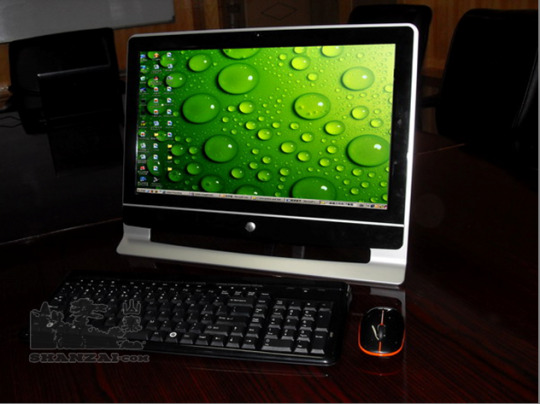 Intel's Pine Trail Atom refresh wasn't predicted to see any products actually arrive on shelves until Q1 2010, but that wasn't counting on the motivation of Shanzai producers in China.  The first all-in-one nettop using the 1.66GHz dual-core Intel Atom D510 processor has emerged, the KND K1850, with an 18.6-inch display, 2GB of RAM, 250GB hard-drive and a DVD drive.
Pine Trail moves the Pineview CPU and both the memory and graphics controllers onto a single chipset, to be accompanied by a separate I/O controller called Tiger Point.  That, Intel claim, means power requirements are reduced, speed is increased and heat output drops; admittedly, those factors might be more useful in a netbook, where you could squeeze out more runtime from a battery or even go fanless.
Netbooks, though, will get the Atom N450, the mobile version of the D510.  It's unlikely that the KND K1850 – which also has WiFi, ethernet, several USB ports and a multiformat card reader – will make it to the US or Europe, but this is just the first of what's likely to be a huge stream of models all with very similar specifications.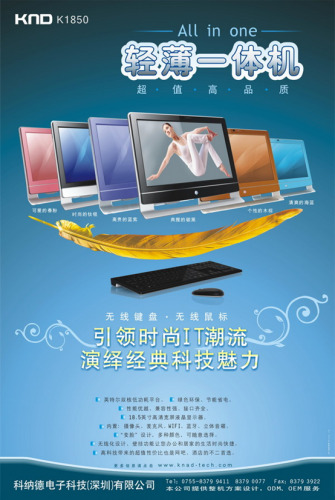 [via Shanzai]