Lenovo Tango phone "PHAB2 Pro" release date and details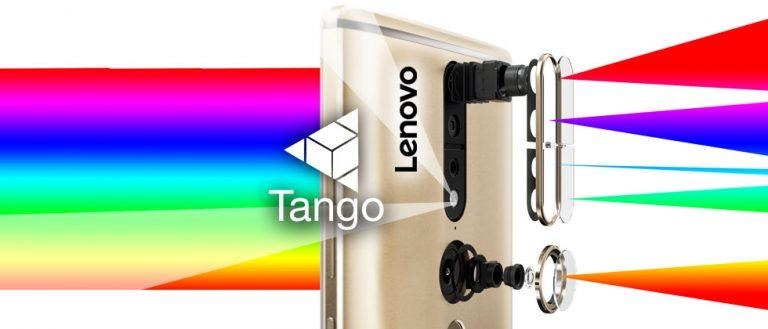 With the Lenovo PHAB2 Pro, the company becomes the first to detail a consumer-aimed Google Tango smartphone. This is the technology we've been demoing and hypothesizing about for months – even years – now come to a device that, fingers crossed, will be released in September of 2016. This device's implementation of Tango technology allows it to use motion tracking, depth perception, and area learning to know not only what it can see, but where it is in 3D space at any given time.
Before we get in to the Tango bits, we're going to run down some of the details of the smartphone's other hardware. This device has the most impressive of the three screens on three "PHAB2" devices with a 6.4-inch Quad HD (2K) (2560 x 1440) IPS LCD Assertive Display. Around the edges and the back you'll find an Aluminum Alloy Unibody frame, and up front you'll find 2.5D reinforced curved glass (around the edges, that is, none so curved as, say, a Galaxy S7 Edge.)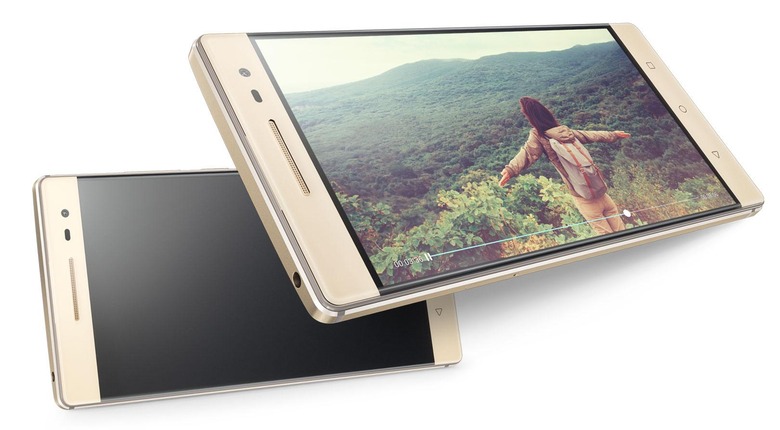 This device will be available in Champagne Gold and Gunmetal Gray and will have a dual-slot SIM card tray, able to hold Nano SIM + Nano SIM or Nano SIM + TF Card. There's also a microSD card slot for 128GB storage space, and 64GB of internal storage.
This device has a 4050mAh battery with the ability to use Qualcomm's Fast Charge technology. Standby time suggested by Lenovo is over 13 days, while talk time is cited as 18 hours.
A front-facing 8-MP fixed-focus camera is included with 1.4 μm Big Pixel technology and an F2.2 aperture – much like the PHAB2 Plus.
UPDATE: See our Lenovo PHAB2 Tango phone first impressions and the first official Lenovo Tango video below.
Tango Parts
Inside you'll find what Lenovo describes as a "Qualcomm Snapdragon 652 Processor Built for Tango." This processor is also described as a "Snapdragon 652 processor (Tango Edition)". Along with that comes 4GB of RAM to process all your Tango bits and pieces.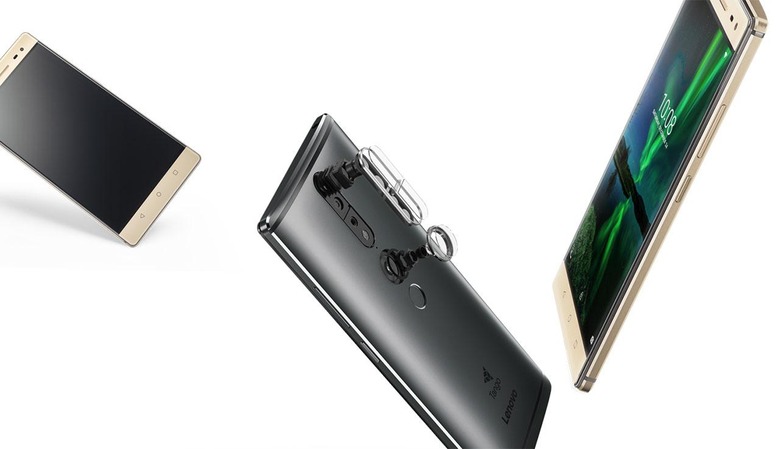 The rear camera array is just as important as the processor – here described by Lenovo with the following details:
• 16-MP PDAF
• Fast-Focus
• Depth Sensor for Tango
• Motion Tracking Sensor for Tango
What you're about to see is a demo from Google showing one of the ways in which you might use Tango technology with your phone.
Next you'll see Dinosaurs Among Us, another Google demo showing the potential for Tango.
Demos above and below come from Google as demoed at Google I/O 2016 on Google's own Tango tablets – functionality on the Lenovo PHAB2 Pro will be very similar, if not identical.
If these videos did not convince you of the potential of Tango, the next video will. This video is a Google I/O 2016 Tango content reel, showing off all the best bits of the conference's presentation of Google Tango to developers and the public.
This comes from Johnny Lee, Engineering Director at Google – and very often the face of Google Tango at developer conferences of all sorts.
"Tango enables our devices to sense physical motion and space and, as a result, has the power to change how we interact with our surroundings," said Lee.
"We believe that devices with positional tracking functionality will be pervasive and are happy that the PHAB2 Pro will introduces these new capabilities, making your phone even more useful."
Availability
This device will be one of three smartphones released by Lenovo in September of 2016. In addition to being sold online to the whole world, the Lenovo PHAB2 Pro will be available at Lowe's in the United States.
Lowe's is taking this opportunity not only to push their Tango-enabled app "Lowe's Vision", but to jump in headfirst into the smart device sales universe. Lowe's Vision will allow a user to measure spaces, visualize products in their home before they buy, and see materials on walls and countertops.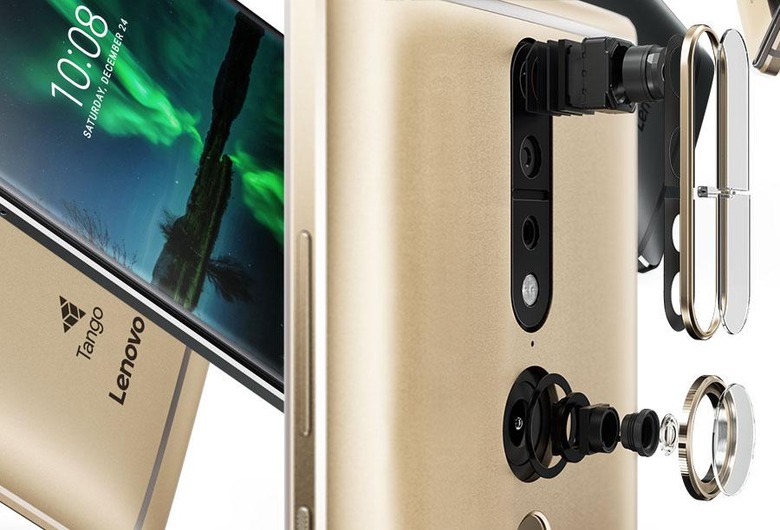 SEE THIS: Why Google's Project Tango is a total game changer
"Tango technology will allow customers to see how their home improvement visions translate into reality like never before," said Richard Maltsbarger, Lowe's Chief Development Officer.
"By bringing the PHAB2 Pro to Lowe's, we want to empower customers with a tool to help them design, start and complete their home improvement projects with confidence."
So by heading to Lowe's or by finding the device online via Lenovo, you'll be able to purchase this device in September of this year. The PHAB2 Pro will cost you a cool $500 USD when the time comes.
UPDATE: This device will also be available at Best Buy in September. $500 unlocked at both Lowe's and Best Buy – and online.