Lenovo PHAB2 Pro (Tango) First Impressions And Hands-On Video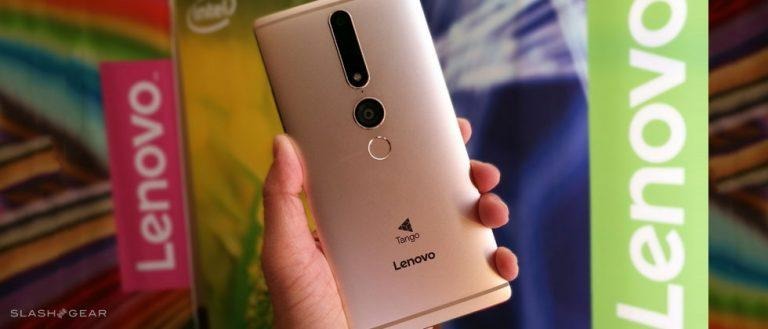 The first Google Tango phone for consumers has been revealed – Lenovo PHAB2 Pro – and today we're having our first hands-on experience. This device is very similar to the other two models of the PHAB2 being revealed by Lenovo this week, both with 6.4-inch displays and relatively similar bodies – but here we've got 2K resolution (2560 x 1440) and an aluminum alloy around the edges and back of the phone. Then there's the array of cameras and sensors around the back. So many sensors and cameras.
This device has three physical buttons up front – capacitive, that is, touch-sensitive, but off the screen. Then there's a power button and a volume rocker on the right, and a microUSB port at the bottom.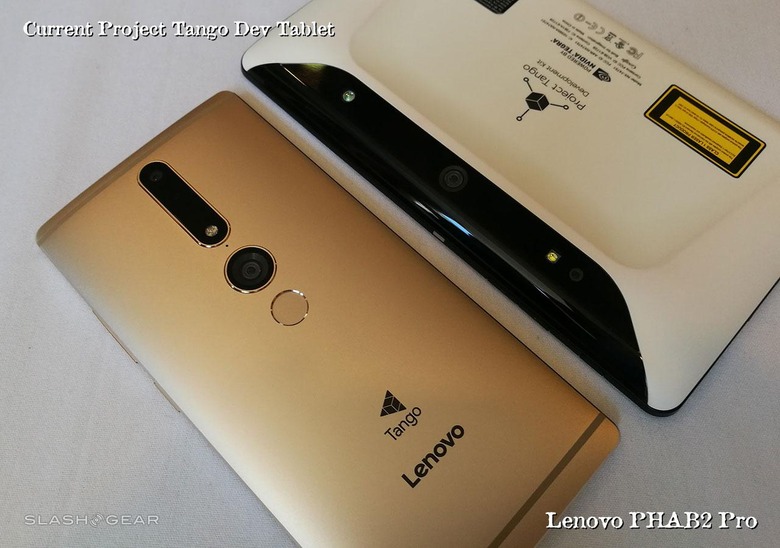 But you don't care about all that. You want to know about Tango. The future of smartphone innovation. Wild next-generation oddities of all sorts. For that, have a peek at this video:
In the video above you'll see some of the software experience in the Tango phone. Again, this device is called Lenovo PHAB2 Pro, but the big deal here is that it's the first consumer smartphone to work with the sensors, processor, and software necessary to use Tango technology.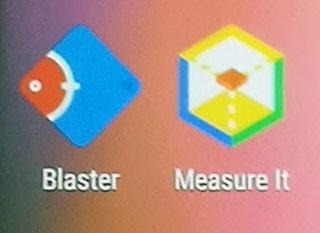 What you'll see our Lenovo guide tap on is a "Tango" app which he describes as an "explorer" for Tango experiences. Inside you'll find Google's chosen few – the best of the best Tango apps created thus far by developers that've been developing for Tango for the past couple of years.
Apps like "Measure It" and "Blaster" are very similar to what we've seen demoed at places like Google I/O 2016 and other developer-aimed conferences over the past year.
SEE MORE: Lenovo Tango Phone PHAB2 Pro release details and specs
The Lenovo PHAB2 Pro will have "roughly about 30 apps available" in the Tango arena. By 2017, Lenovo suggests that they expect to have "about 100 apps" for Tango.
If what we're seeing here is any indicator for what we'll be experiencing when this device is released in September, we're pumped.
This device will be released in a bit of an odd manner here in the United States, coming through the hardware and home improvement store Lowe's – but that's just the first of what we can cross our fingers will be more than a few stores with the device available for demo and purchase.
Below you'll find one more video showing the PHAB2 Pro and some info about its closest brethren, the PHAB2 Plus and the PHAB2. All devices will be available at roughly the same time, this September (2016).
You can see more of our PHAB2 collection of hands-on experiences and details in the timeline below. Lenovo Tech World continues this week – seek out Motorola as well!