Lenovo: Tablets will save Windows 8 but ultrabooks still need work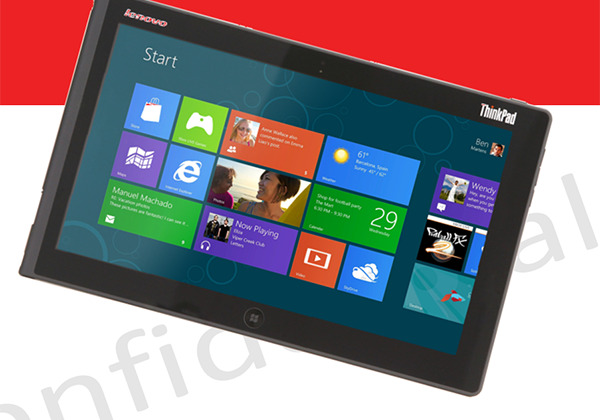 Lenovo is counting on Windows 8 tablets and a more evolved ultrabook for the future of PCs, though the company isn't convinced that ultraportables are at a stage where they can sufficiently compete today. "The ultrabook is the right direction" ThinkPad business unit general manager Dilip Bhatia said of Intel's ultraportable push, "it's the start of the journey, so it's not the destination." However, Lenovo is upfront that it needs "to create something more" than the ThinkPad notebook as it stands if it wants to remain viable.
"We are going to keep breaking that barrier, to bring the ThinkPad to the next stage," ThinkPad chief designer Arimasa Naitoh said. "I'm not saying the ThinkPad clamshell will be replaced. I never think that. But in addition to that, we need to create something more."
The admission that doing the same thing as Lenovo – and IBM before it – has always done may not be the recipe for long-term success comes as the ThinkPad celebrates its 20th anniversary. For the future, ultrabooks will certainly play a part, but it will take more than clamshells as tablets gain traction in the enterprise market.
In fact, businesses are already asking for tablets, Bhatia claims, arguing that "the area that will help drive the adoption of Windows 8 for the enterprise is the tablet." That early enthusiasm is being counted on to drive sales, something Lenovo predicts will be – initially, at least – sluggish since many enterprise customers are still in the process of shifting from Windows XP to Windows 7.
Lenovo's first Windows 8 tablet leaked last week, indicating the company was following the lead of Samsung and Microsoft with a pen-enabled option. Meanwhile, recent PC marketshare stats suggest Lenovo is one of the few companies making Windows hardware to have seen year-on-year growth.
[via ComputerWorld]