Lenovo Tablet Event Predictions: Magnets, Battery Life, Grippiness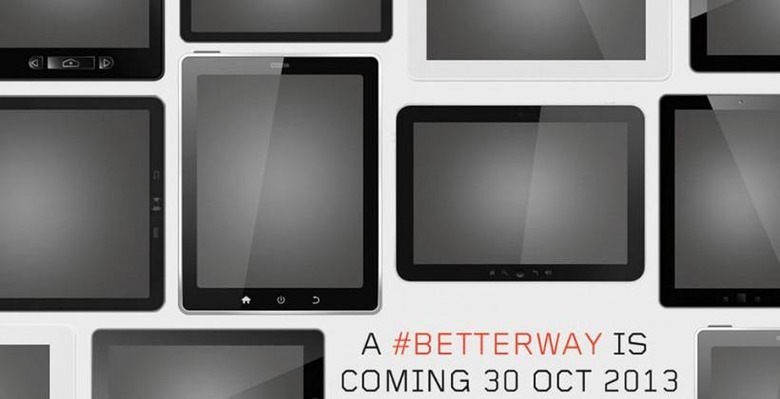 There's nothing like a few odd previews that say seemingly nothing about a product to get your brain rolling, and Lenovo knows this. They've released a trio of product pre-announcements with the tag "BetterWay" teasing an event set for the 29th of October at 7PM PST with none other than celebrity Ashton Kutcher set to help host. They say that "a #betterway is coming", and suggest that this machine (or these machines) will work with a variety of features that've never been combined on a single tablet before.
What you'll find is Lenovo attempting to run a viral campaign for this event that starts on their own Forums page, this page working with the graphic you see above. Then comes the collection of three videos – each of them suggest that users of devices like the iPad or the Samsung Galaxy Note 10.1 are using "hot glue and magnets" to make their tablets work how they want.
Lenovo makes the battery issue an obvious marker – there's no other reason to suggest using a massive amount of extension cords other than the idea that some tablets work without being plugged in. Then there's the refrigerator issue – it's likely Lenovo will either incorporate magnets into the back of this tablet or will be pushing a magnet-incorporated case along with the release.
The same is likely true of the "grip" video, where Lenovo will probably add a case right out of the box with whatever tablet they're pushing. It's far less likely that this tablet will come with a backside handle embedded. It's also possible that this tablet could be entirely rubbery/grippy along the back – that's an idea we could get behind.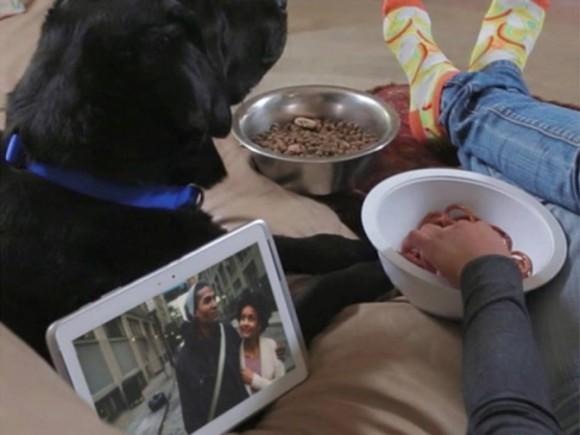 There's also a single image of a tablet being leaned against a dog where Lenovo is obviously suggesting a stand should be built-in with the tablet at hand. Now all we've got to figure out is if Lenovo will be releasing yet another Android tablet or if they'll be bringing on another transforming Windows 8 tablet machine, ready to take on the Surface 2. We shall see!
Have a peek at the Lenovo tag portal for more information about this event and follow along as we cover it right up to the minute – stick around!