Lenovo Smart Display gives Google Assistant a touchscreen and camera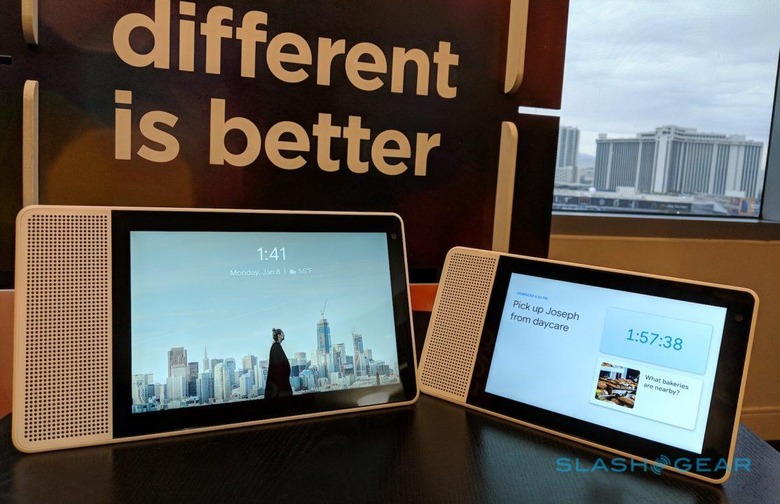 The Google Assistant is getting its touchscreen and camera, with the new Lenovo Smart Display taking on Amazon's Echo Show at CES 2018. Taking the same Assistant we know from the Google Home smart speaker, Lenovo's new Smart Displays give it an 8-inch or 10-inch housing for video calling and more.
Like the Google Home, you get all the usual voice control over smart home devices, the ability to search by voice, news reports, and streaming music. However, the addition of a display and camera add a whole other dimension.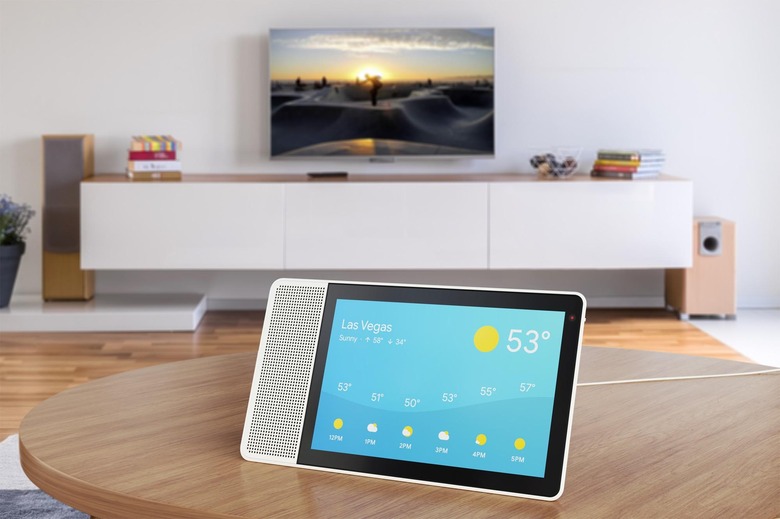 Lenovo has two versions. The $199 Smart Display 8 has an 8-inch, 1280 x 800 display, while the $249 Smart Display 10 has a 10.1-inch, 1920 x 1200 panel. Each is designed to be used in either portrait or landscape orientation.
Both run on a Qualcomm Snapdragon 624 chipset, an oct-core 1.8 GHz with 2 GB of RAM and 4 GB of flash storage. There are twin dual microphone arrays, and a 5-megapixel 720p wide angle camera; a switch on the side deactivates the camera for privacy. Other hardware controls include a microphone mute button and volume up/down. The Smart Display 8 gets a 1.75-inch 10W speaker with dual passive radiator, while the Smart Display 10 cranks that up to 2-inches instead.
Lenovo Smart Display 10:
Connectivity includes 802.11ac 2x2 MIMO and Bluetooth BLE. The 10-inch model is finished in bamboo trim, while the 8-inch is grey.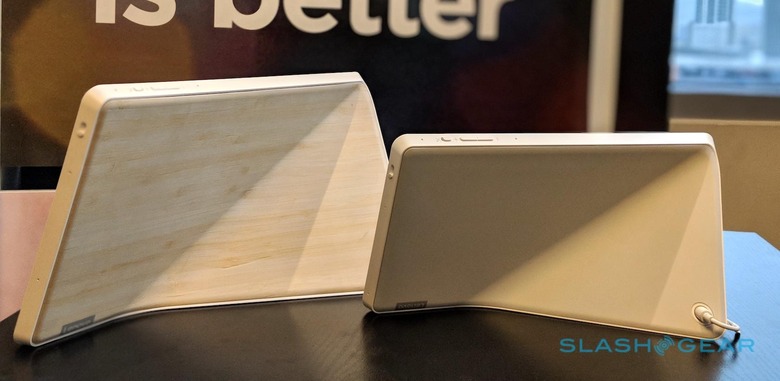 Of course, the big deal here is the addition of a touchscreen to Google's Assistant functionality. For example, it can now show you a full weather report for the week, or stream YouTube videos having searched the catalog by voice. Request traffic updates, and you'll get Google Maps on-screen; you can also ask for directions and points-of-interest search.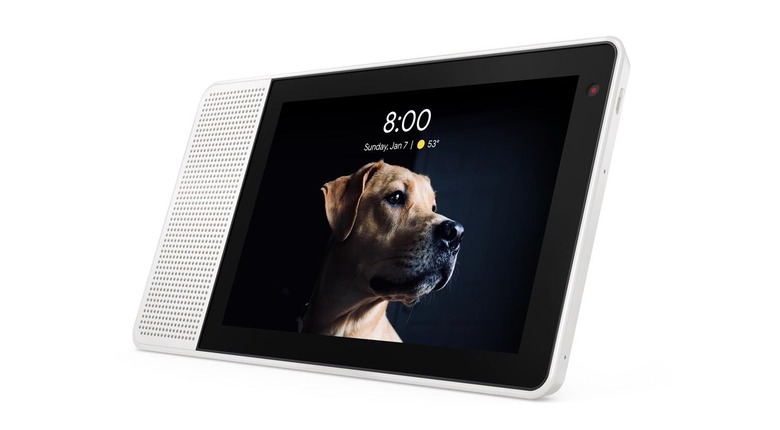 For video calling, there's support for both Smart Display to Smart Display calls and calls to and from Google Duo, the app available for iOS and Android. You can summon images from Google Photos, and while not in use the display scrolls through a slideshow. It can pull up Google Calendar schedules, to-do and shopping lists, and set reminders as well.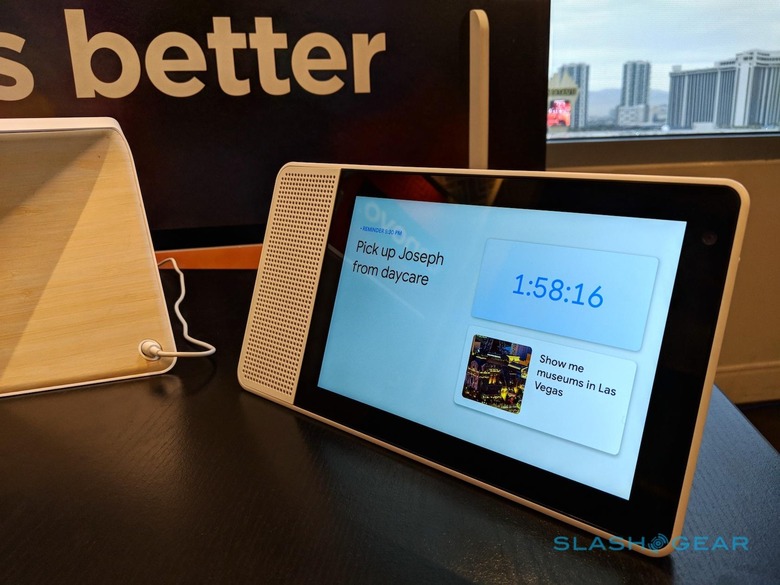 Given Amazon has had touchscreen-enabled versions of its Echo smart speaker on the market for some time now, Google is playing catch-up with these Lenovo Smart Displays. That'll be even more so the case when they actually arrive, which isn't expected until around July 2018. Still, with Google playing hardball with features like YouTube streaming for the Echo Show and Echo Spot, it could still have a carrot to lure buyers when the Smart Display finally arrives.
Lenovo Smart Display 8: