Lenovo S10-2 720p netbook gets video demo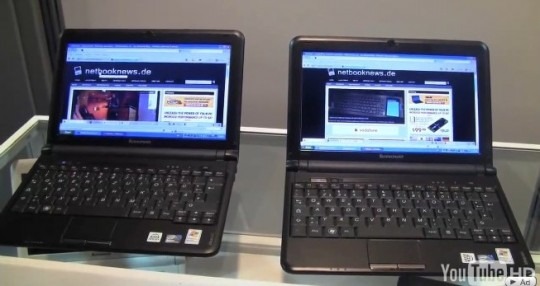 Lenovo's latest netbook tweak, the 720p high-definition display option for the IdeaPad S10-2, has seen its first video demonstration.  Netbooknews caught up with the ultraportable – together with its regular cousin – and gave them a side-by-side run through, 1,280 x 720 versus 1,024 x 600.
Considering the 720p upgrade adds around €20 ($29) on top of the the standard S10-2, it seems something of a no-brainer.  Check out our full review of the original IdeaPad here.