Lenovo S10-2 On Its Way to Japan Packing HD Display This Time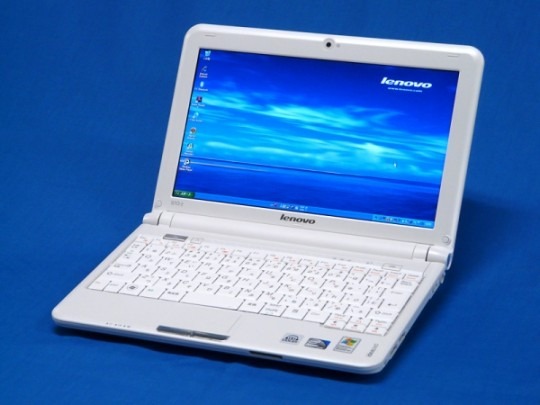 Back in July, we reviewed the Lenovo IdeaPad S10-2 and while we weren't overly impressed (it is a netbook, afterall), it was a machine that we wouldn't necessarily run away from, if we had some extra cash in our pockets. And now it looks like Lenovo has something else coming down the line, specifically for Japan. HD displays aren't run of the mill quite yet for netbooks, so it's always good to see an existing model getting a display upgrade.
Lenovo has been planning the release of their HD 1280 x 720 display for awhile, but up until now there hasn't been any word on its existence. But now it looks like Lenovo is on track to releasing the display in Japan here soon, for only an additional $50 than what the current S10-2 is going for. And while other upgrades wouldn't be a bad thing, every other specification on the S10-2 is the same, with the exception of integrated Bluetooth support.
The 1280 x 720 is a good stepping stone to the higher 1366 x 768, which is gradually becoming more and more popular. And while we're sure we won't be seeing the minimal 1024 x 600 standard going anywhere any time soon, at least we know that companies are aiming to get us lucky consumers 10-inch netbooks that make an impact. How big that impact is, we'll have to wait and see.
[via Netbooked.net]