Lenovo IdeaTab S2110 hands-on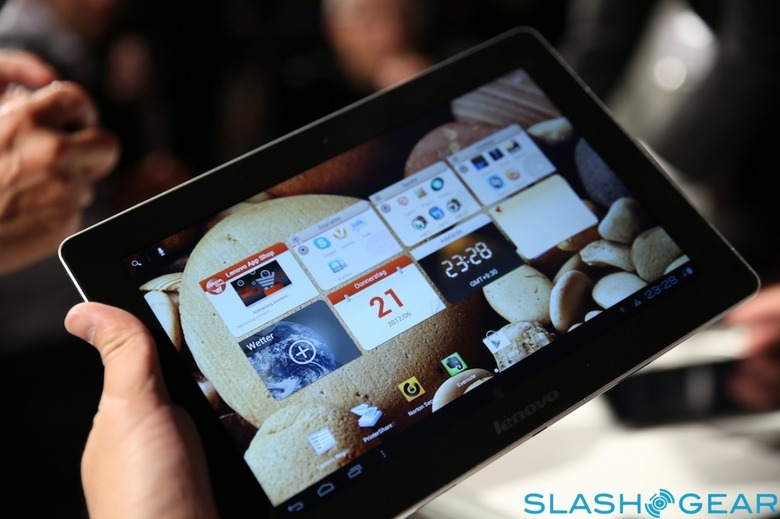 Lenovo had a trio of Android tablets for IFA 2012, with the most interesting being its IdeaTab S2110. Like many Ice Cream Sandwich slates we've seen in recent days, the S2110 comes with a useful keyboard dock that turns the tablet into a mini-notebook; unlike most, that dock also includes a battery for prolonging runtime. We snatched some hands-on time to see how it shapes up.
The specs are par for the course for Android tablets: Qualcomm S4 dualcore processor, a 10.1-inch 1280 x 800 touchscreen, and twin cameras. Lenovo has gone for a decent IPS LCD, which has wide viewing angles and looks good in both portrait and landscape orientation, and a more structured hinge than rivals like Samsung have gone for.
That leaves the S2110 looking clunkier than other docking tablets we've seen recently, and the chrome-effect looks better in Lenovo's renders than it does in the plastic. The 'board itself wasn't functional, though we were able to get a feel for how thick the pair would be when joined up.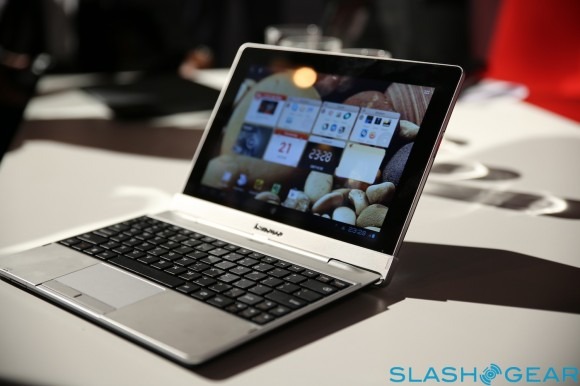 In short? It's pretty thick, a long way away from the slimline world of Samsung and Dell, even when you take into account the 10hrs of extra battery, full sized SD card slot, and two USB ports.
Still, Lenovo's model is up for sale today, while Samsung and Dell haven't confirmed when we'll be able to buy their docking slates, so that's a big advantage for the IdeaPad S2110 if you're in desperate need of a tablet today. It's priced at $399 slate-alone or $499 with the keyboard thrown in.